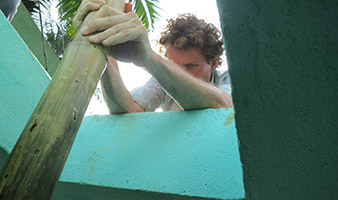 High Achievers
Every year, students earn merit awards to further their research. Here's a snapshot of students who are leaving their mark.
Michael German '15G
Fulbright-Nehru Fellowship
Michael is working on developing new, patent-pending material to treat naturally contaminated groundwater in India, Nepal, Bangladesh and Cambodia.
Thomas Janis '12G
Fulbright English Teaching Assistantship
Thomas traveled to Turkey to assist and teach university courses that help provide access to—and understanding of—the English language and American culture.
Victoria Herrmann '12
Fulbright U.S. Student Program Study
Pursuing a graduate degree at Carleton University, Victoria was awarded this grant to examine the movement of indigenous peoples for recognition in global climate change negotiations, using Canada's aboriginal experience.
UNIVERSITY PARTNERS
Office of Fellowship Advising
Office of Financial Aid
Office of International Affairs
Office of Research and Graduate Studies