You are here
Graduate Studies
Resources
Lehigh University has a thriving academic graduate community of nearly 2,000 students. To make your time here both productive and enjoyable, we offer a range of resources and a professional support system that is available all the time. You are also encouraged to reach out to the Graduate Student Senate—your peers and colleagues who are committed to advocating on your behalf.
Our Guidebook
Helpful Links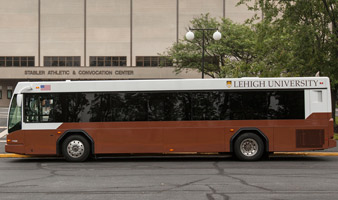 TRANSPORTATION
Lehigh consists of three contiguous campuses that span both sides of South Mountain. Getting to classes and labs in an efficient manner is a priority for the graduate community. Learn more >
Real-time Bus Tracking
Find out where your next ride is.