President John D. Simon
President John D. Simon
President John D. Simon is an internationally renowned chemist and highly respected leader in higher education. Formerly executive vice president and provost at the University of Virginia, Simon took office at Lehigh on July 1, 2015 and was installed as Lehigh's 14th president on October 2, 2015. Read President Simon's bio >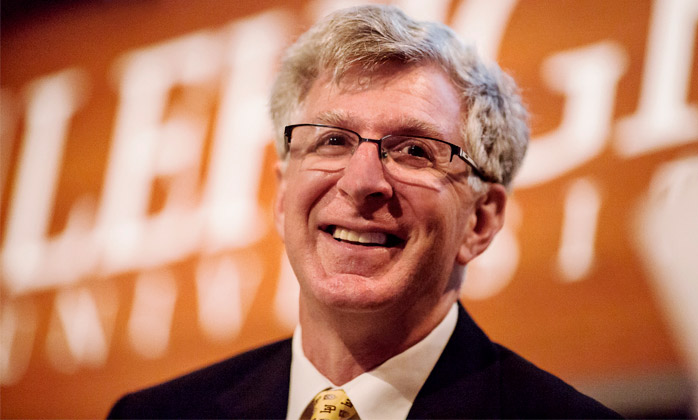 GROUNDED IN OUR HISTORY, POISED FOR OUR FUTURE.
Dear Members of the Lehigh Community,
Since my arrival on campus last summer, I have had the good fortune to meet with and speak with so very many of you, and have truly enjoyed the conversations we've shared about the university we call home. From my interactions here on campus with our faculty, students and staff to my travels across the country to meet with our proud alumni as part of the Our Lehigh tour, I have found these past few months to be both exhilarating and informative—exhilarating because of the enthusiasm and devotion you all so clearly have for Lehigh, and informative because the stories you have shared have only deepened my understanding of both the grand history and great potential of this university.
Everything I've heard from you in my travels, and everything I am fortunate enough to witness each and every day here on South Mountain, only serves to reinforce my belief that Lehigh is a truly special place. Building on our long legacy of success in teaching, learning and research, the Lehigh of today is leveraging the brilliance of our faculty, the commitment of our staff, the ambitions of our students and the generosity of our alumni to move forward on important initiatives that will allow us to become an ever more impactful institution of higher learning.
At a time when the world of higher education is facing new and complex challenges, our mission remains unchanged: We aim to develop the leaders of tomorrow, to foster and support the pursuit of new knowledge, and to make a positive and lasting impact in our community and our world.
For more than 150 years, Lehigh has stood proudly on South Mountain as a symbol of the power of knowledge to change the world—and as your president, I could not be more proud to stand alongside each and every one of you as we push Lehigh forward. Together, I am confident, we can and will achieve great things.
Sincerely,
John D. Simon
News & Announcements
What I'm Reading:
'A Dance to the Music of Time'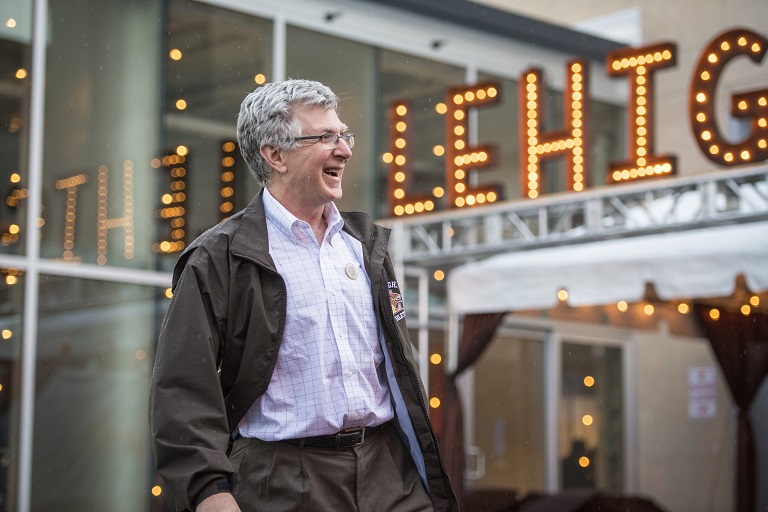 The Chronicle of Higher Education featured John Simon in their monthly column entitled "What I'm Reading," asking what recent title he's read that has been insightful to him as a university leader. Find out why President Simon thought A Dance to the Music of Time was important to the national dialogue around higher education. Read the article >
If you're looking for more suggested reads, check out this list featuring recommended titles from Lehigh faculty members.
Installation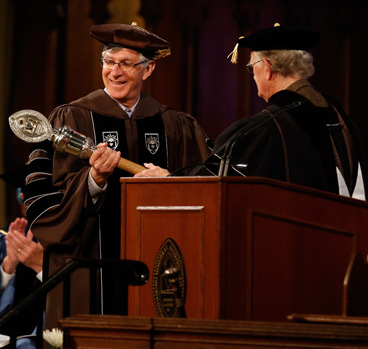 On Friday, October 2nd, as Lehigh celebrated the 150th anniversary of its founding in 1865, John D. Simon was installed as Lehigh's 14th president.
Read the full story >