The Rally
The Rally
Saturday, August 24, 2019 | 8-9pm | Stabler Arena
The Rally is a long-standing tradition at Lehigh University. Every year, first-year students are adopted by the alumni who were introduced to Lehigh 50 years prior. The tradition continues with this year's 75th annual incoming student and alumni rally, when the Class of 1973 formally welcomes the Class of 2023!
Each entering class is represented by an official class flag, which features the class's graduation year and colors. The flag is presented to the class at The Rally, held each fall as the first official gathering of an incoming class. A class will have the same colors and flag design as their "adopting class" – the class that is 50 years their senior.
The tradition began in 1945, when the Class of 1899 adopted the Class of 1949. Alumni representatives return to campus to carry their class flags at The Rally. When the flags aren't in use, they decorate the hallways of the Alumni Memorial Building, with the four current undergraduate classes' flags displayed in the atrium. The oldest surviving original class flag is from the Class of '89 – 1889.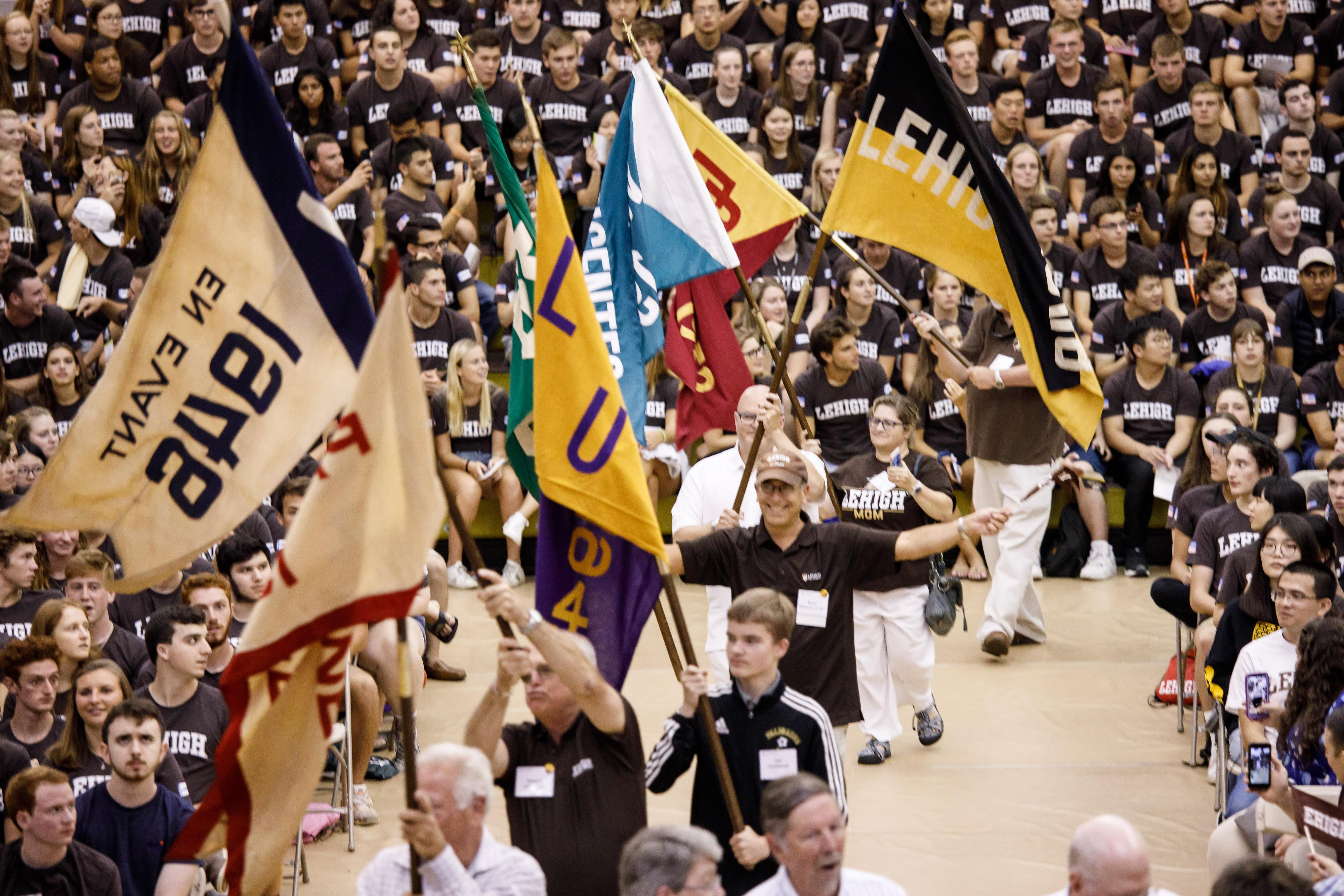 Parade of Classes
Alumni have the opportunity to relive Lehigh memories, and parents can tune in via live stream as first-year students experience the Lehigh family for the first time!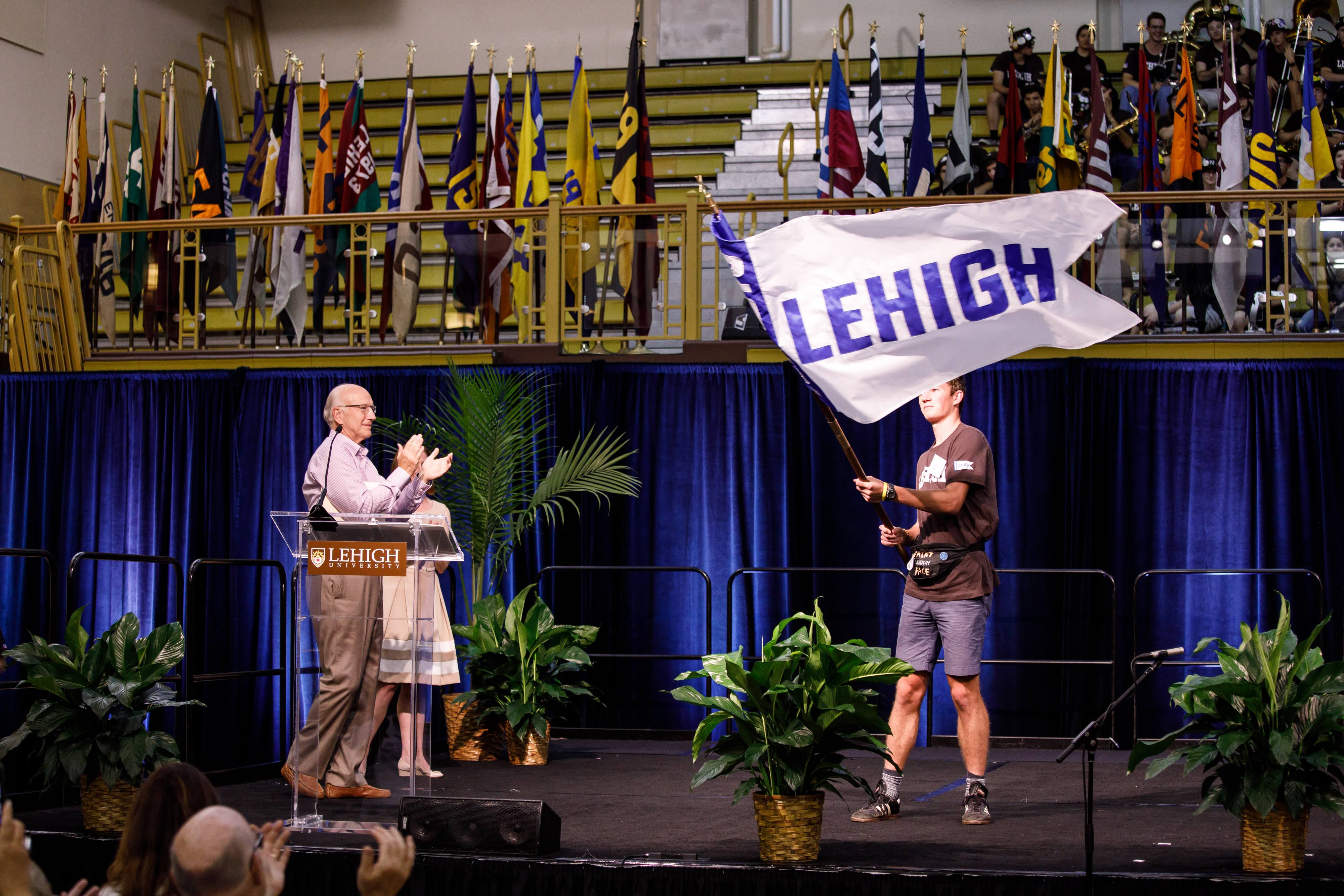 Alumni Class Adoption
In officially adopting the Class of 2022, class representative Ollie Foucek '72 '05P '09P presented the 2022 class flag to Evan Comisac '22, the most legacied student from the incoming class.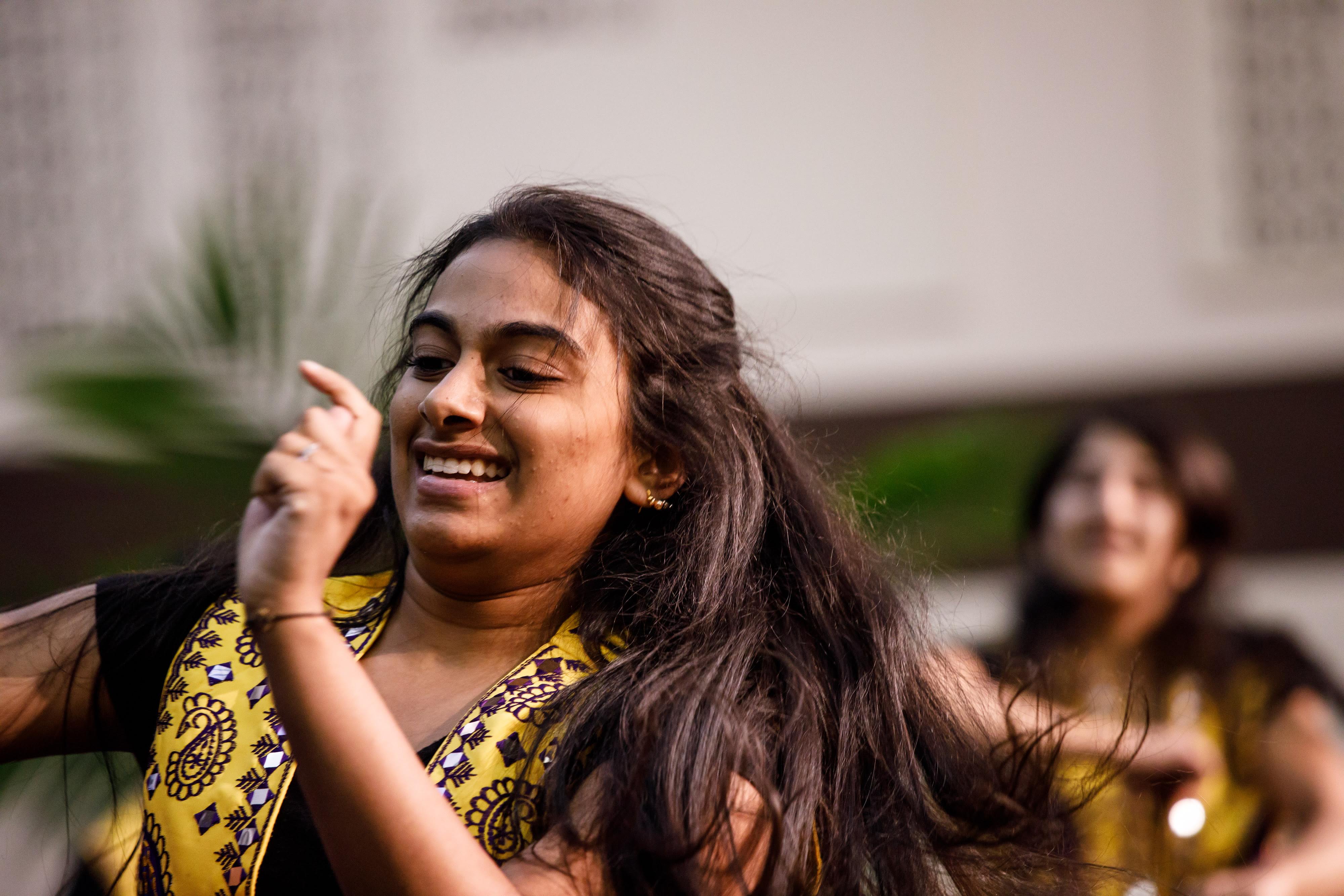 Student Performances
Lehigh University's Bhangra team turned in an unforgettable performance at Rally 2018 and will be back for the 2019 event.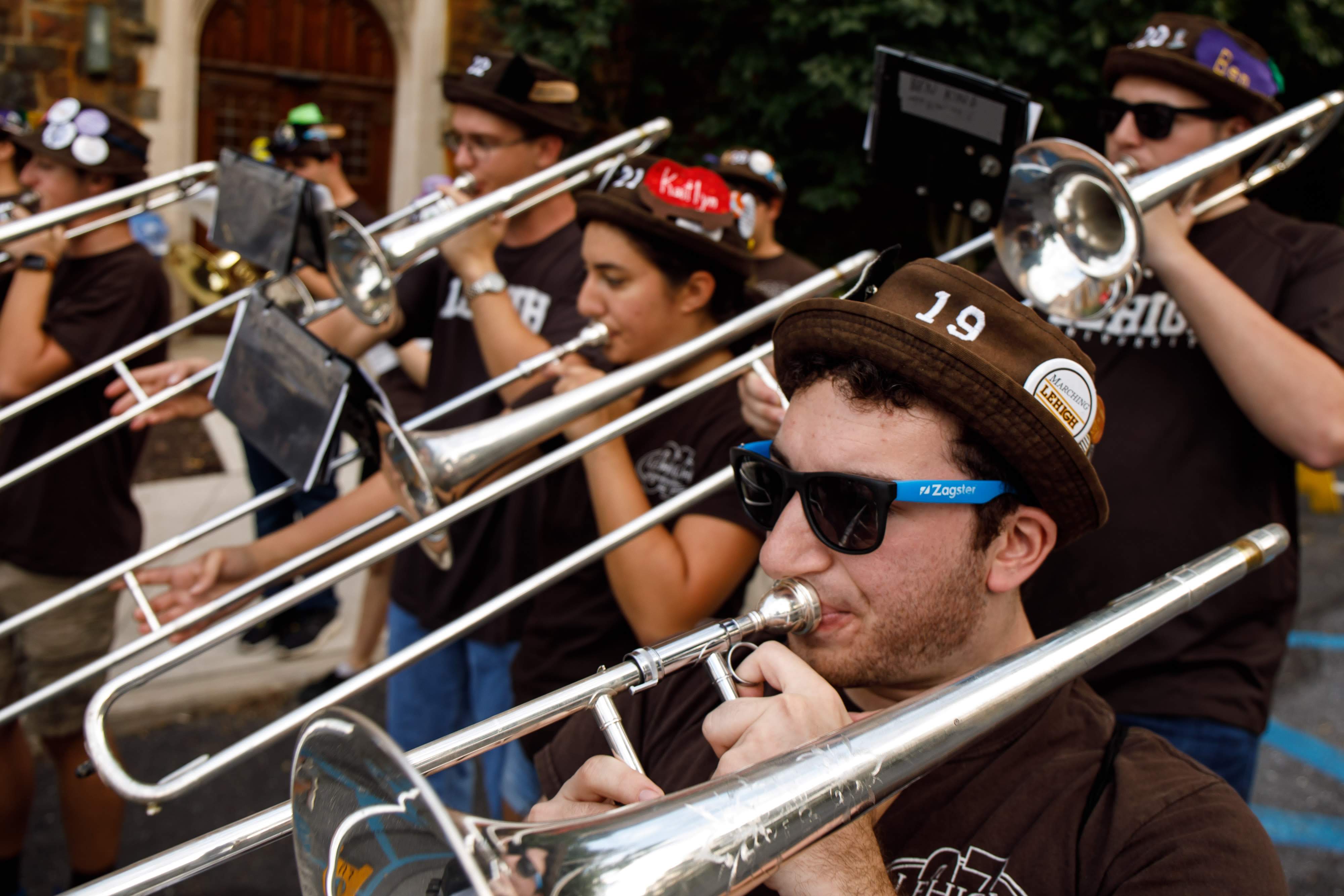 Marching 97
It wouldn't be a Lehigh celebration without a performance by the finest band east of all points west, the Marching 97!