The Rally
The Rally
The Rally is a long-standing tradition at Lehigh University. Every year, first-year students are adopted by the alumni who were introduced to Lehigh 50 years prior. The tradition continues this year with the 77th annual incoming student and alumni rally. The tradition continues this year in historic fashion, as the first ever co-ed class of 1975 adopts the incoming class of 2025. We'll also be celebrating the Class of 2024, who had a virtual adoption last year!
This year's Rally will take place on Saturday, August 21, 2021 at 8:00 p.m. in Stabler Arena.
More information, including livestream details, is coming soon!
Please visit the University's COVID-19 Information Center for ongoing updates.
A Lehigh Tradition
The Rally began in 1945, when the Class of 1899 held a celebratory event at which they "adopted" the Class of 1949. Since then, The Rally has grown into a multi-faceted celebration where first-year students are adopted by the alumni who matriculated at Lehigh 50 years prior.
Alumni representatives return to campus to carry their class flags at The Rally. When the flags aren't in use, they decorate the hallways of the Alumni Memorial Building, with the four current undergraduate classes' flags displayed in the atrium. The oldest surviving original class flag is from the Class of '89 – 1889.
Each entering class is represented by an official class flag, which features the class's graduation year and colors. The flag is presented to the class at The Rally, held each fall as the first official gathering of an incoming class. A class will have the same colors and flag design as their "adopting class" – the class that is 50 years their senior.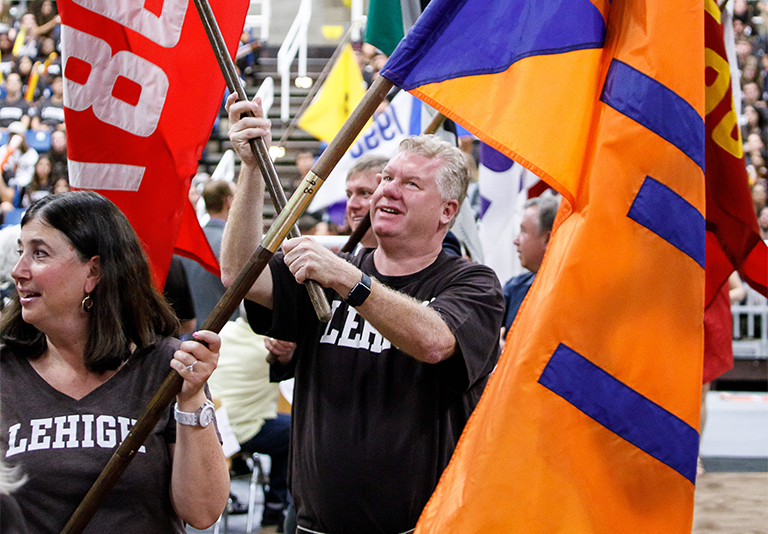 Parade of Classes
Each year, alumni representatives return to campus to carry their class flags in The Rally's jubilant Parade of Classes.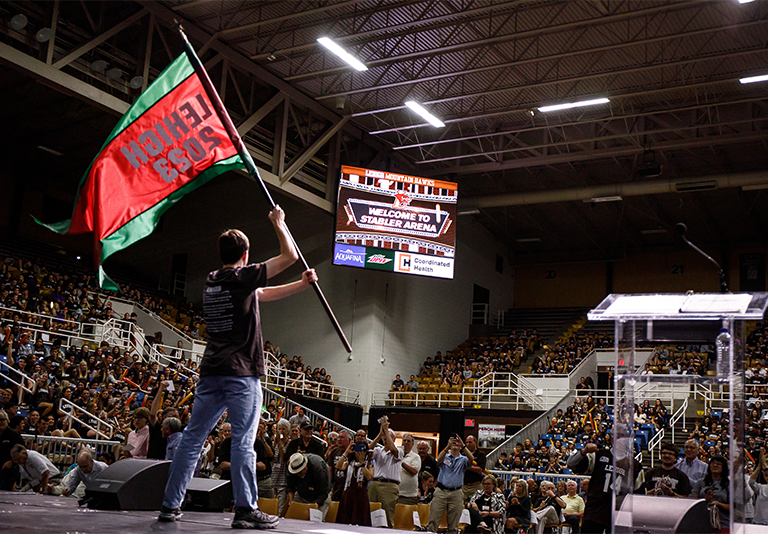 Alumni Class Adoption
To formalize their adoption by the class that matriculated 50 years before them, representatives of the newest class are presented with their own flag, which echoes that of the adopting class in color and design.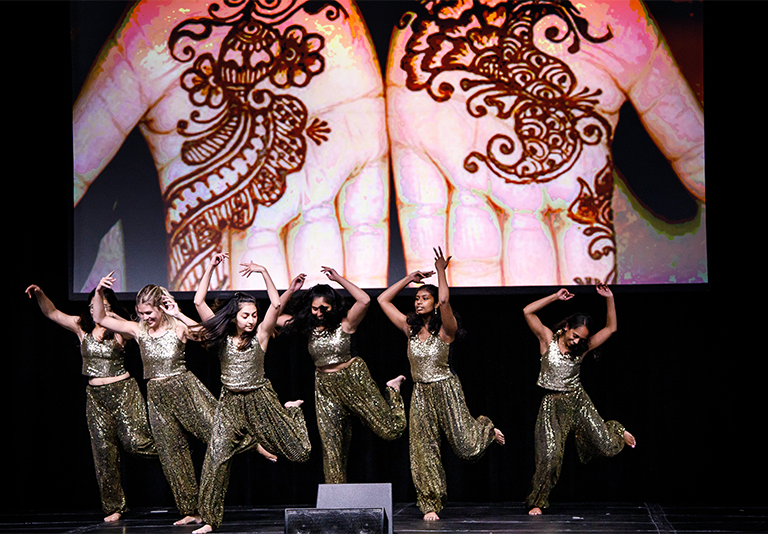 Student Performances
Music and dance performances by some of Lehigh's talented student clubs are a highlight of The Rally.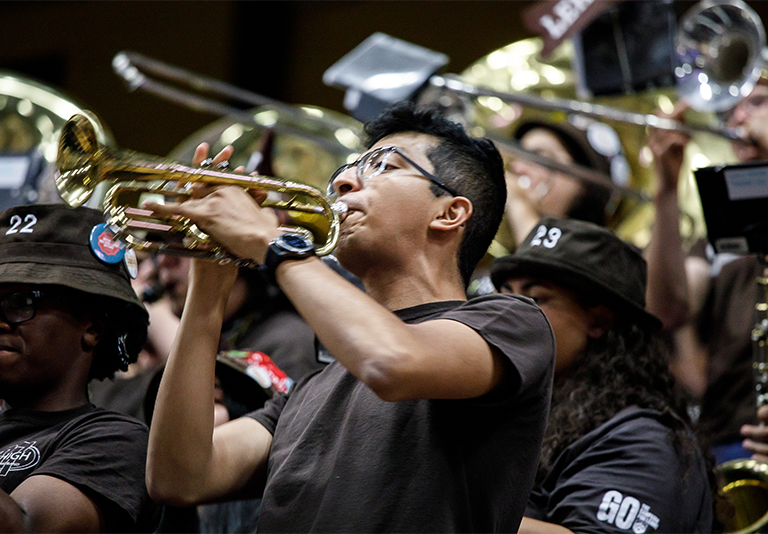 Marching 97
It wouldn't be a Lehigh celebration without a performance by the finest band east of all points west, the Marching 97!