Lehigh@NasdaqCenter
Lehigh@NasdaqCenter
"Accelerators, VCs, banks, media, tech companies, government, and non-profits—they all converge in Silicon Valley. The Nasdaq Center convenes every one of these players to educate tomorrow's great entrepreneurs. That's powerful, and we're thrilled to be a part of it." - President John D. Simon
Innovative Partnership
The Lehigh@NasdaqCenter (L@NC) is an exclusive academic in-residence collaboration between Lehigh University and the Nasdaq Entrepreneurial Center. It launched in January 2017 with the mission of educating, connecting, and inspiring the next generation of entrepreneurs and innovators.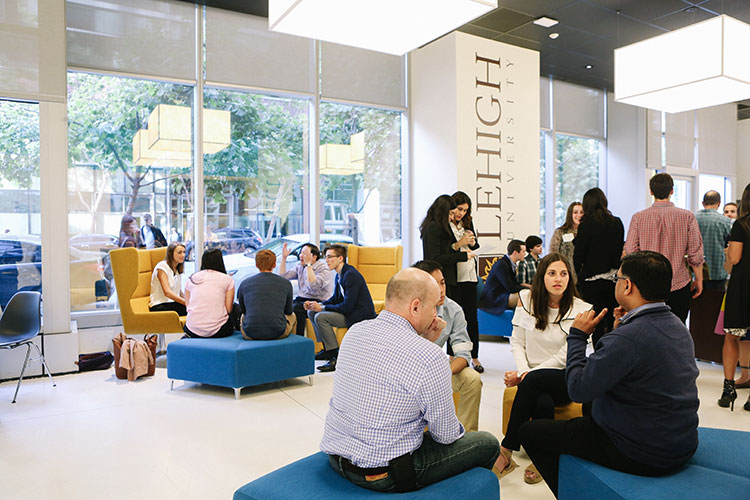 Visit our Innovation Hub at 505 Howard Street in the heart of San Francisco.
Academic Programming
L@NC offers multiple ways for students across Lehigh's four colleges to take advantage of cutting-edge academic programming.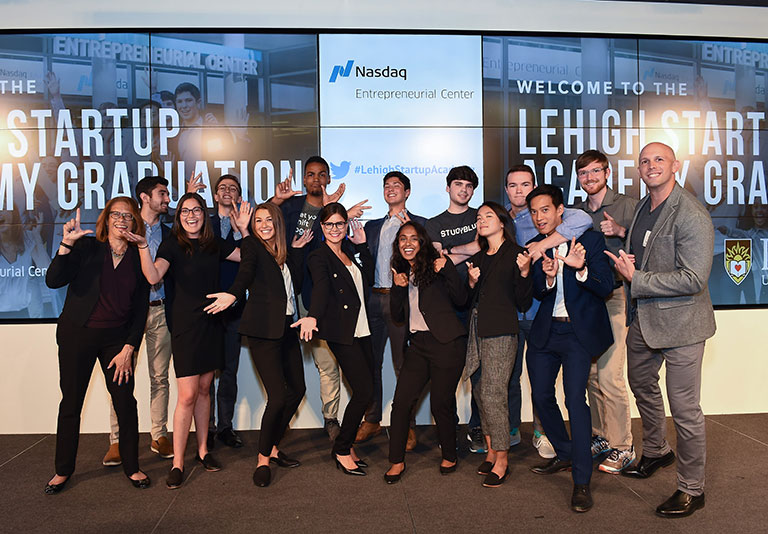 Startup Academy
Startup Academy is a ten-week summer internship program that provides students a unique opportunity to learn about the entrepreneurial process by immersing themselves in the vibrant innovation ecosystem of SF. Students gain practical experience by interning with early to mid stage startups. Learn more about Startup Academy >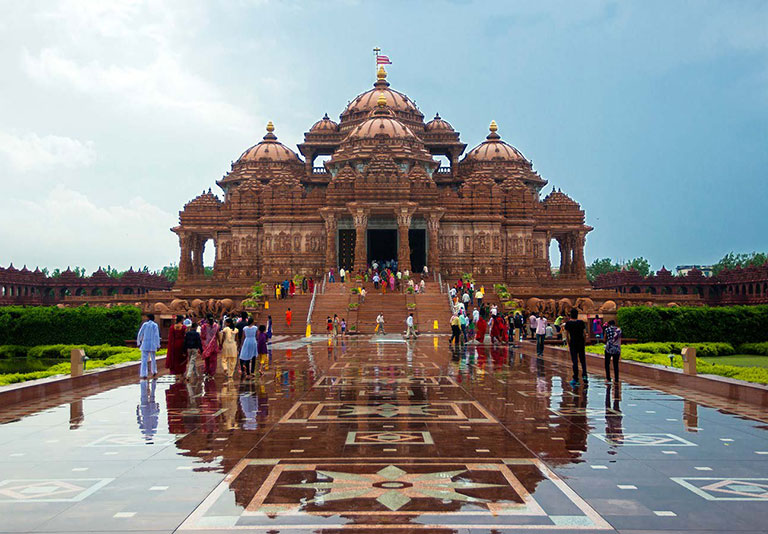 Global Entrepreneurship Internship
Through the Iacocca Internship program, L@NC and Baker Institute provide an exciting opportunity for students to learn about entrepreneurship in a global context through an eight-week group internship experience with startups in another country. The program kicks off in San Francisco at the L@NC. Learn more about Global Entrpreneurship Internship >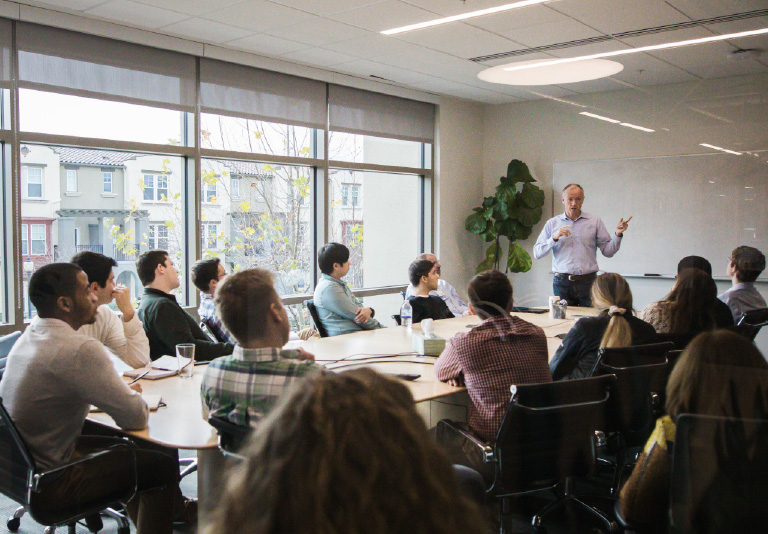 Courses
The L@NC remote courses enrich the educational experience for Lehigh students by bringing Silicon Valley ecosystem players into the classroom (virtually). These founders, funders, executives and social innovators are live streamed via videoconference from the L@NC to students taking courses on campus in Bethlehem.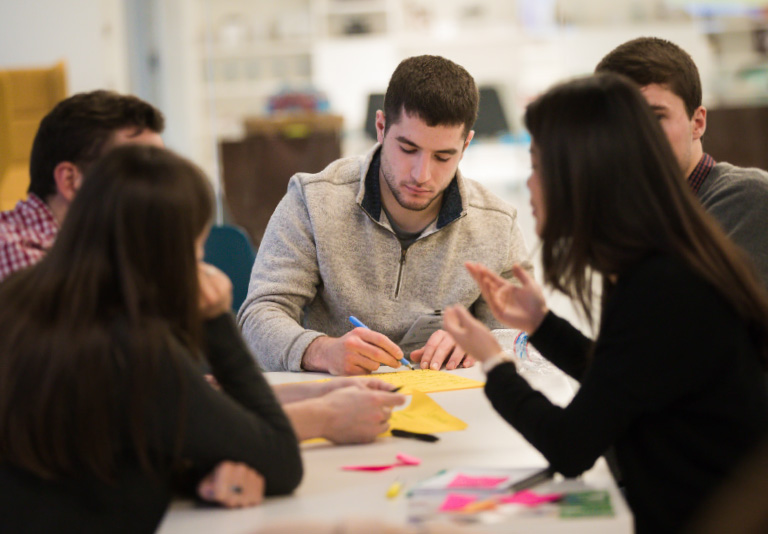 LehighSiliconValley
Presented by Lehigh's Baker Institute, LehighSiliconValley (LSV) brings Lehigh undergraduate and graduate students together with alumni in Silicon Valley, the hub of entrepreneurship, for a week-long immersion into new-venture creation. Students are focusing on real companies, real players, and real situations in real time. Learn more about LehighSiliconValley >
Faculty Highlights