About the College of Health
About the College of Health
The Lehigh College of Health will shape the future of health and health care through its innovative approach to teaching and research. We invite you to learn more about our College, including information about our curriculum, research focus, community engagement, industry partnerships and more.
Mission of the College of Health
The mission of the College of Health at Lehigh University is to leverage population health science to understand, preserve, and improve the health and well-being of populations and communities through excellence and innovation in education, research, and service. The College will prepare the next generation of highly skilled and diverse scientists and leaders in population health through novel course work, distance learning, and experiential learning opportunities.
Health, Science and Technology Building Construction Live Webcam
Follow along here as Lehigh continues work on the future home of the College of Health, which is expected to open in 2021.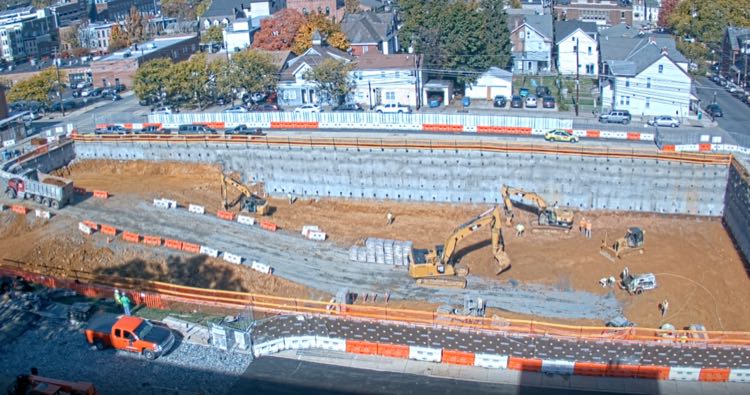 View Health, Science and Technology Live Webcam
College of Health Leadership Team
As Lehigh builds and launches its College of Health, it is drawing on the knowledge and expertise of faculty and professional staff from throughout the university. Working alongside Inaugural Dean Whitney Witt, the College of Health Leadership Team will push the College toward important milestones in academics and research, admissions, development, infrastructure, communications and administration.
College of Health Staff
Office of Admissions and Financial Aid
Dan Warner, Vice Provost Admissions and Financial Aid
Office of Communications & Public Affairs
Ira Rubien, Associate Vice President, Marketing and Communications
Lauren Furrer, Director, Undergraduate Recruitment Marketing
Kurt Hansen, Creative Director
Tim Hyland, Director, Content & Editorial Strategy
Lindsay Lebresco, Director, Brand & Digital Marketing
Office of Development & Alumni Relations
Joe Gnall, Director of Development
Office of Economic Engagement
Cameron McCoy, Assistant Vice President-CFR/Career Services
Matthew Mattern, Senior Director of Nonprofit Engagement
Kathryn Zimmerman, Senior Director of Emerging Initiative
Hope Wesley Harrison, Senior Communications Specialist
Facilities
Tara Spagnoletti, Associate Director of Planning
Brent Stringfellow, Associate Vice President, University Architect
Finance & Administration
Steve Guttman, Director, University Budget Office
Michael Weaver, Assistant Director, Budget Office
Office of the General Counsel
Frank Roth, General Counsel
Office of International Affairs
Cheryl Matherly, Vice President and Vice Provost for International Affairs
Operations
George Yasko, Manager of STEPS Operations Technical Programs
Office of the Provost
Patricia Mann, Administrative Director, Provost's Office
Steven Wilson, Assistant Provost for Academic Affairs & Registrar
Linda Mery, Assistant Administrative Director
Research and Graduate Studies
Alan Snyder, Vice President and Associate Provost