Board of Trustees
Officers of the Board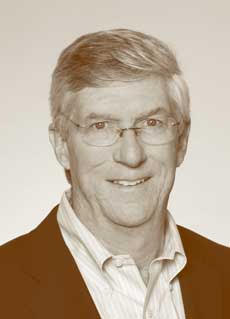 Vincent A. Forlenza Jr. '75
Chair of the Board
Trustee Since 2020
Current Term: July 1, 2020 to June 30, 2025
Previously served 2011-2017
Vincent Forlenza, of Franklin Lakes, NJ, is the retired executive chairman of the Board of directors of Becton, Dickinson and Company (BD), a global medical technology company, a position he held since January 2020 after stepping down as its chief executive officer. Mr. Forlenza serves as lead director on Moody's Corporation Board of Directors, is chairman of The Valley Health Systems Board of Trustees, and previously served as chairman of The Valley Hospital in Ridgewood, New Jersey. He was also the Chairman of the board of AdvaMed, the medical device industry association. He is a past member of the Dean's advisory council for the P.C. Rossin College of Engineering and Applied Sciences. Forlenza has a Bachelor of Science degree in chemical engineering from Lehigh and a Master of Business Administration degree from the University of Pennsylvania.

Jordan Hitch '88 '20P '21P
Vice Chair of the Board
Trustee since 2014
Current Term: July 1, 2019 to June 30, 2024
Jordan Hitch of Wellesley, Massachusetts, was formerly a Managing Director of Bain Capital, one of the world's leading private, alternative asset management firms. He joined Bain Capital in 1997. Jordan graduated from Lehigh in 1988 with a B.S. in mechanical engineering, and he earned an MBA from the University of Chicago in 1995. As an undergraduate, Jordan was a member of the Pi Lambda Phi fraternity. He is currently an active private investor and serves on the board of Bright Horizons Family Solutions, Burlington Stores, and Helix Sleep.

Ann Lewnes '83 '22P
Vice Chair of the Board
Trustee since 2021
Current Term: July 1, 2022 to June 30, 2026
Ann Lewnes '83 '22P, of Palo Alto, CA, served as Chief Marketing Officer and Executive Vice President, Corporate Strategy & Development of Adobe, one of the world's largest and most diversified software companies, until her retirement in 2023. During her 16 years of leadership, the Adobe brand became synonymous with creativity, digital marketing and the design and development of digital experiences. In addition to its consistent focus on creativity, Adobe's marketing organization pioneered the company's shift to digital—deploying advanced digital marketing technology, establishing an insight-driven culture, and setting a template for marketing's impact on business. As EVP of Corporate Strategy & Development, Ann also led Adobe's transformative corporate strategy and strategic M&A efforts globally. Prior to Adobe, Ann spent 20 years building the iconic Intel Inside brand as VP of Marketing. Ann was named one of the world's most influential CMOs by Forbes, was elected into the American Advertising Foundation's Hall of Achievement and was inducted into the American Marketing Association's Hall of Fame in 2019. In 2020, she received the New York Women in Communications Matrix Award. Ann received her Bachelor of Arts degree in political science and journalism from Lehigh University. She currently serves on the boards of Mattel and Sundance Institute. Believing everyone has a story to tell, Ann is a strong supporter of increasing diversity in the film industry and other creative fields.
Frank A. Roth, Corporate Secretary
David L. Hammer, Treasurer
Trustees Emeriti
Nancy Berman '97H
Peter E. Bennett '63 '93P
Michael J. Caruso '67
James J. Duane, III '73 '04P '06P '06PG
Murray H. Goodman '48 '88H
William F. Hecht '64 '70G
Francis J. Ingrassia '75 '16P
Jane P. Jamieson '75
Douglas C. Lane '67
Paul N. Leitner '76
Eugene Mercy, Jr. '59 '98H
Philip R. Peller '60
Joseph R. Perella '64 '06H
Edwin F. Scheetz, Jr. '54
Brad E. Scheler '74 '05P '08P '09PG
Dennis E. Singleton '66
Daniel E. Smith, Jr. '71 '14H
Karen L. Stuckey '75 '10P
James B. Swenson '59
James R. Tanenbaum '70 '13H
Ralph Albert Thomas '76 '77G '16P
R. Charles Tschampion, III '67 '68G
Ronald J. Ulrich '67 '05H '98P '99P
Robert L. Brown III '78
Honorary Trustees
Lee A. Iacocca '45 '69H*
Warren V. Musser '49*
Robert E. Zoellner '54*
Victoria Zoellner
*Deceased