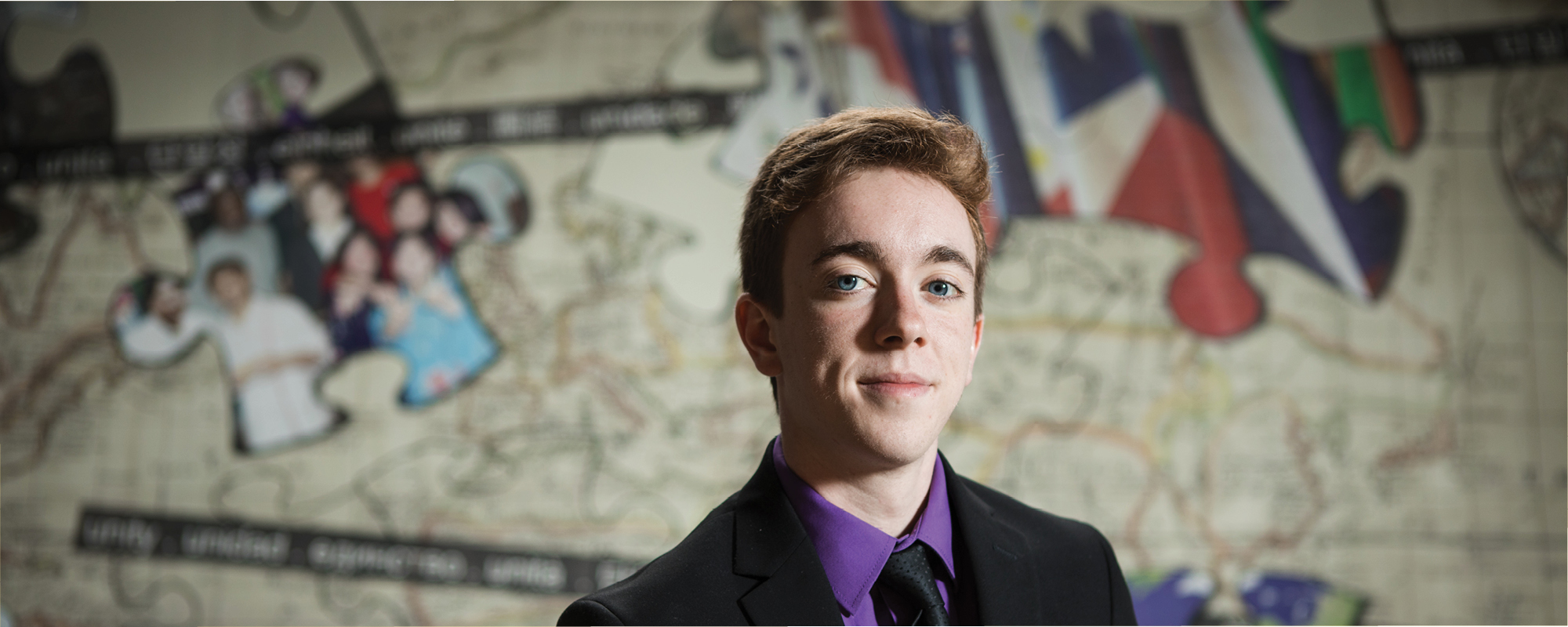 Cody Blattner '20
"My experience at the United Nations has taught me that I'm capable of so much more than I had assumed back in high school. My NGO director asked me to speak at the opening address of the Intergenerational Dialogues on the Sustainable Development Goals. My first thought was that I was so young, and I didn't think that I was qualified to do this. But I looked at myself again. Sure, I was young. But this was the point. I had a voice, too. I could make a difference. And that's the only qualification I needed. My hands shook the whole time as I spoke to the UN and highlighted what it was like to be a young person in this day and age and how we all needed to come together to focus on the well-being of all. And when I sat down at the end of it, my director patted me on the back and told me I'd done a good job."
Q: Why did you choose Lehigh?
A: I applied, hoped, crossed my fingers during late nights staring at the ceiling - and finally, I got my acceptance. The really important thing, however, was the financial aid letter. Lehigh had pulled through for me. I was going to be able to afford it. One Lehigh Life Day sealed the deal - I was in. I loved the commitment to learning and education that I saw. I took note of the Pride Center, the Office of Multicultural Affairs, and the Center of Gender Equity. I checked out the programs I was interested in - Psychology, at the time, as well as Biology and Journalism and English. I could see myself here.
Q: How did you become involved with the UN/Lehigh partnership?
A: I first heard about this through my boss at the Pride Center. He told me that there was a non-governmental organization at the UN that was seeking a student who was passionate about LGBTQ+ justice on a global scale. Having grown and learned through the Pride Center, I was enthusiastic about the opportunity. I wanted to make an impact, and this seemed to be a great way to do that.
Q: Do you have any advice about the college search?
A: My advice is to get involved, to jump into things even though they might be unfamiliar. If I'd stuck with what I was comfortable with, I wouldn't have the friendships, relationships, learning experiences and successes (as well as the failures, but those are important, too) that I have today.