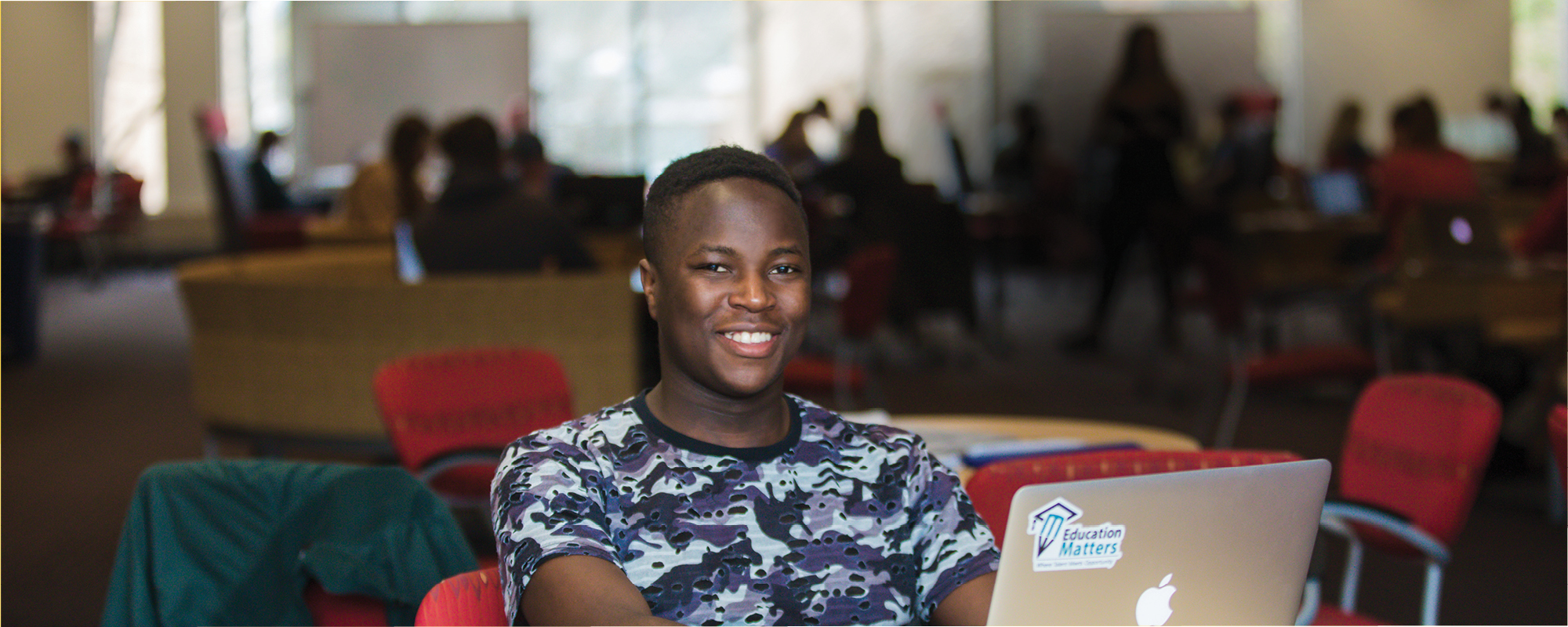 Edwin Njabulo Moyo '21
"During the first semester, I realized that I am in charge of my own destiny here. There is no one to remind me to study or do my work everyday and even if I don't there is still no one to tell me anything about it. The freedom that college comes with carries with it a responsibility as well. It seems pretty generic but you only understand the full significance when you get to that level. I am aware of my independence now, and even then, there are people that are still willing to help me through my college experience in as much as it is all in my hands."
Q: Why did you decide to major in chemical engineering?
A: I hope to have a part in finding more sustainable ways of producing energies and a lot of the programs here at Lehigh in Chemical Engineering focus on that. There are professors doing research on that in the Chemical Engineering department and I am fortunate enough to be working with one of them over the summer.
Q: You were part of the RARE Program the summer before your first year---how did that kick off your time at Lehigh?
A: Being a student from Zimbabwe, with no experience with people outside of Zimbabwe, no phone, no laptop or any money I was in a tight spot. The first person I met was an international student in a situation similar to mine named Akeive who is now a good friend of mine. We were fortunate enough to meet an alumnus who drove us to the places we were supposed to go for checking in and even gave us a tour of the school. That was my best experience of being clueless and lost at the same time. I immediately knew I was going to enjoy Lehigh. From that day I met other students in the RARE program as well and realized that we had more in common than we were different regardless of our races. A group of ambitious yet economically disadvantaged children looking to make something of themselves. I felt at home because of these people and made my first group of friends. I now have people I can turn to when I need them and they would understand my situation and that has made my experience here better.
Q: Do you have any advice about college?
A: Something that I think high school students should know is that having a wholesome college experience is largely in one's hands. The school will provide opportunities for one to succeed and it is up to you to take advantage of them. Lehigh has countless opportunities and they are even willing to help you take advantage of them. Also, the friends you make in college have a big effect on how much fun you have there.