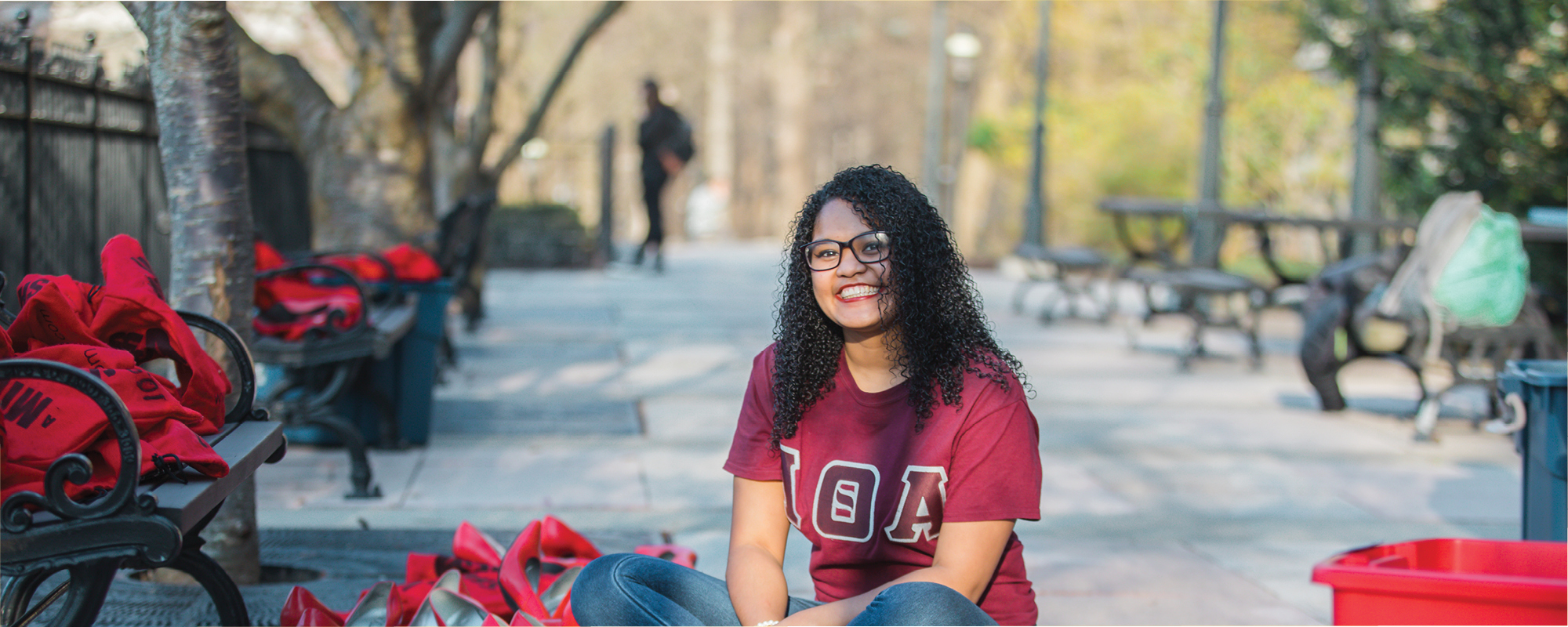 Gaby Montes '20, '21G
"Leadershape was such an amazing experience for me! It came right after a difficult semester and helped me to become more confident in my own leadership abilities and see myself as the leader that everyone else does. But beyond simply that and learning more about my leadership style, it let me bond with so many students I wouldn't have met otherwise and gave me another family within my group...I think what helped me develop as a leader was just finding what I enjoyed and was passionate about and following that to make a difference in the world using my own talents and passions."
Q: How has your involvement with community service impacted your time at Lehigh?
A: My involvement with the CSO and service in general is what has most largely impacted my time at Lehigh and molded me into who I am today. It has made me revolve all of my actions and involvements around thinking about how to best work with others and the community to meet the needs they have and to ensure I take the time to find out what those needs are so I can best help and have an impact on others.
Q: You run the "Walk a Mile in Her Shoes," why are you inspired to do this? Has there been a moment that helped you realize why you do this, or a moment when you realized how important it is?
A: I run Walk a Mile in Her Shoes because I think it is such an amazing and impactful event that truly enables individuals who identify as men to consider the experiences women face in the world just because of their gender identity. I feel that in general sexual assault and gender violence are such large issues that are rarely discussed and often normalized in society, so Walk a Mile in Her Shoes is so pivotal because it incites such important conversations though the symbolism of walking in heels and the high heeled shoe itself. I just wanted to help bring the Lehigh community together to ensure that such conversations could be had and impact individuals on our campus.
Q: Do you have any advice about the college search?
A: Honestly, just follow your heart. The vibes that you feel from various schools and your gut feeling about them are right. Make sure you choose somewhere you would be happy calling your home for the next 4 years and where you feel you can find your forever friends and follow your passions/ find your passions.