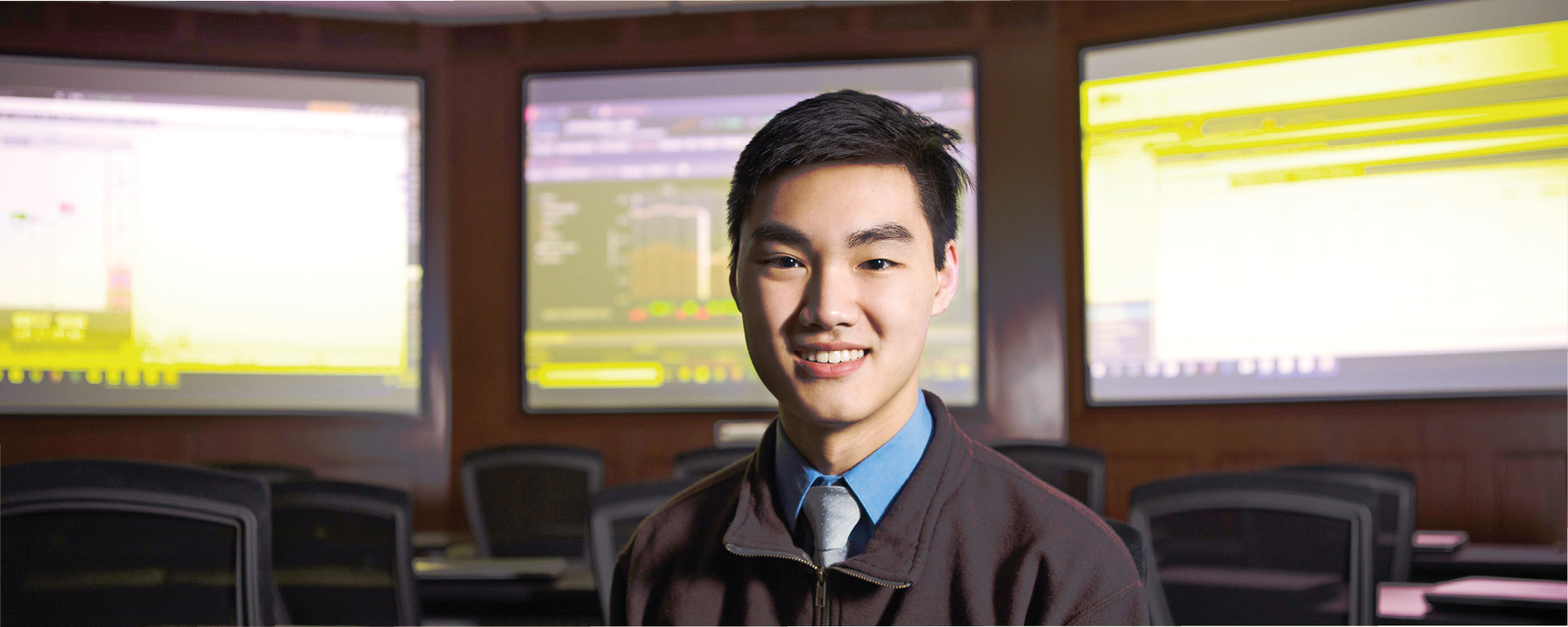 Gregory Cheng '21
"One of the most defining moments for me was meeting a group of new people on the first day of my 'Intro to Business' class freshman year. Before coming to Lehigh, I had never really been on the East Coast, so transitioning to Lehigh was very difficult for me, especially after my parents left. Meeting my first few friends in these classes gave me a lot of comfort adjusting to Lehigh and opening up to the events and opportunities that were offered on campus."
Q: Why did you choose Lehigh?
A: For me, the fact that Lehigh offered a program such as the CSB program and its size were two large differentiating factors that made me choose Lehigh as my Early Decision school. I was looking for a school small enough that incoming students weren't simply being treated as a number or another gear in a large school. However, I also wanted to find a school that was large enough to provide a range of social, academic and professional opportunities. Lehigh sat perfectly in the middle of these two figures.
Q: Why did you choose to study Computer Science and Business (CSB)?
A: I chose CSB because it allows students to make connections between fields that I otherwise would not have the opportunity to explore. There is immense value in graduates that understand both computer science and business in a program that doesn't water down either subject. Because CSB is a dually-accredited program, there are a lot of credits to take, but I am confident that this program will shape me into a well-rounded graduate. CSB also has a great community surrounding it. Every year, the CSB upperclassmen run programs to help welcome the freshman, which allows new students to better know each other and work together as they progress through the program.
Q: You're a class officer — has that position shaped you as a leader?
A: As the Class Correspondent, I collect happenings from other class members. I compile these into class columns, which I submit to be published in Lehigh's Alumni Bulletin. More than anything, this position allows me to stay current with all of the people that I meet on campus; if a friend gets an interesting internship or participates in a really cool research project, I usually try to cover it in the column. By doing this, I let Lehigh Alumni know of any updates from the Class of 2020.