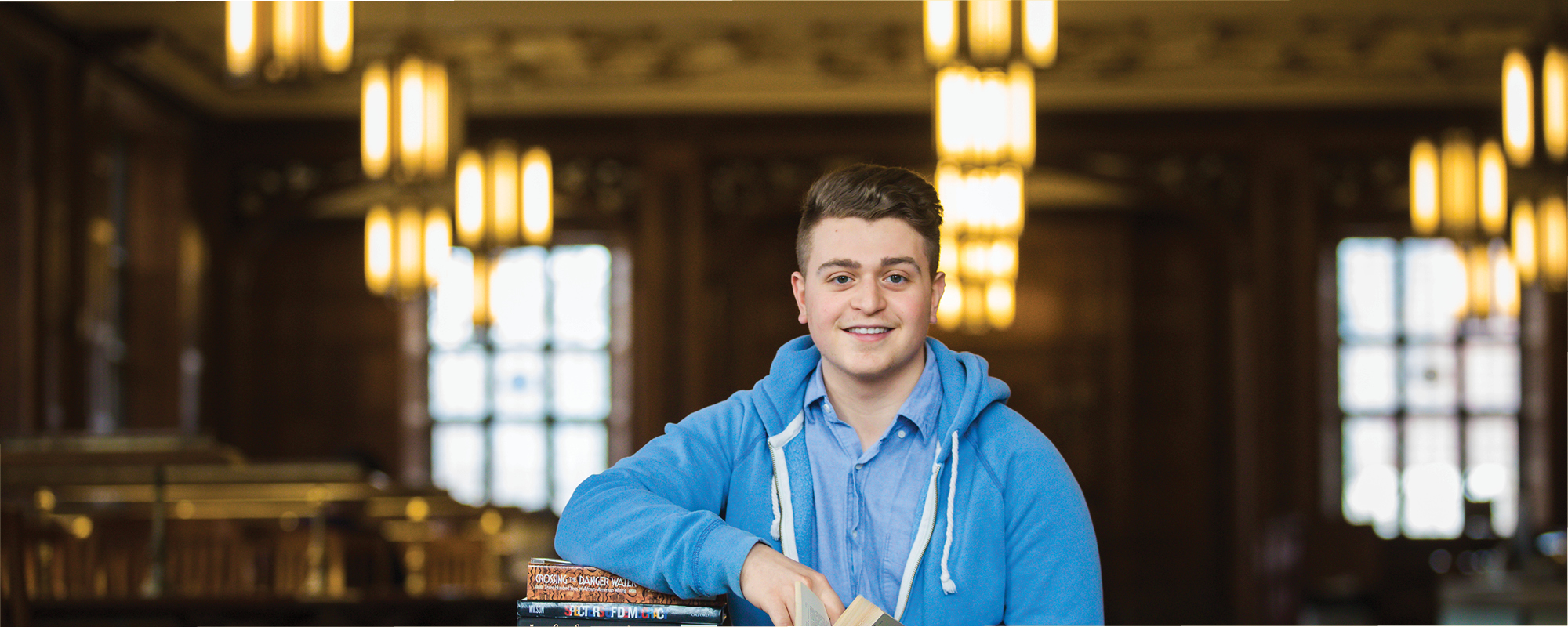 Jason Pollack '18
"I realized that college was more about pursuing your passions and not putting them on hold when I was about three-quarters of the way through my first year. My elective, a nine-student Music and Art seminar, was consistently the highlight of my week. I was hooked; I filled my schedule with the humanities, and I began to seek out other ways I could use my newfound voice on campus."
Q: Why did you choose Lehigh?
A: I was looking for a place that was close enough to still feel like home but far enough away to feel like a fresh start.
Q: What has been an impactful moment for you at Lehigh?
A: I had just finished up a conference with a student when I was approached by a stranger who asked me if I was a TRAC Fellow. Her face lit up when I said yes and she thanked me for the work I do. She said something like, "I overheard your discussion back there, and the way you were able to encourage the student and prompt conversation was really impressive."" Before this, I tended to treat my work as a serious, sometimes stressful, job. Ever since, I approach my work with confidence— like it's something I'm really meant to do. I can thank 30-second moments like these for reawakening my aspirations to teach, and inspiring in me a lifelong devotion to education.
Q: Do you have any advice about the college search?
A: Don't overthink things. Finding the right school, like most big decisions, is about a feel not a formula. If it feels right, shed the doubts and go for it.