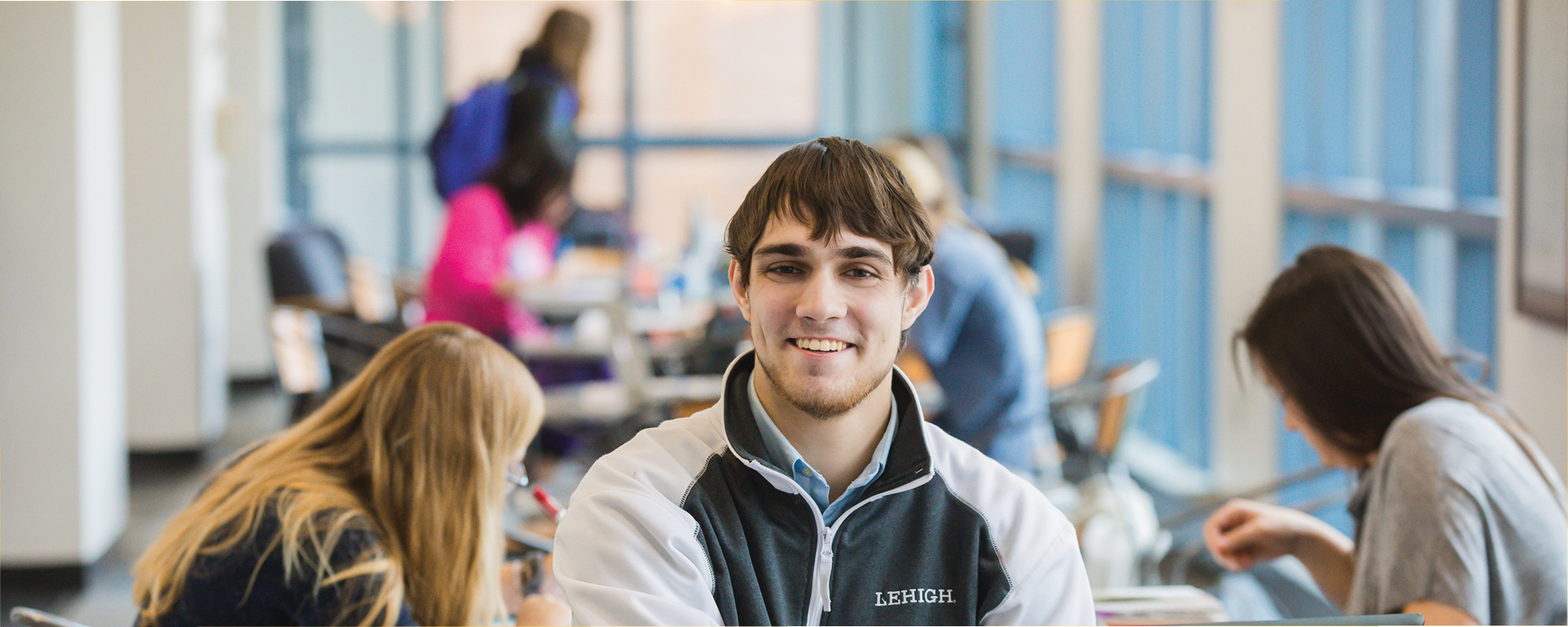 Joey Kawash '19
"I had a blast during trainings and the build-up to it (Orientation), but when it came down to the actual leading part of Orientation, I felt like nothing I attempted to do worked. During the afternoon of the 2nd Day, during the annual 5X10 symposium, my shift at the Dean of Students Office was about to end. At that moment, one of my first-years came up seeking to learn about the office. I took a look at his checklist for the symposium and realized that there was no way he was going to finish in time to get the 5X10 credit (that will make sense when you are a first-year). Once I told him this, he said, 'That's OK; I just want to learn more about the resources on campus.' That made my day; we spent about 15 minutes going over everything I could think of on campus. It made me realize that I was making a difference, even if it did not always appear that way."
Q: How has your participation with Student Senate developed you as a leader?
A: I feel like Student Senate, more than anything, has kept me connected with what's going around Lehigh and the community. That alone has made me feel like it's my responsibility to make positive change. My roles in Senate have made me more confident in speaking up and voicing the diverse opinions of myself and others. When I am meeting with faculty, staff, and other student leaders, I know that this voice can be powerful and lead to a lot of good.
Q: What does the Taekwondo team mean to you?
A: The club has practices throughout the week in South Bethlehem with other members of the community. It's a great way to learn about the area and meet people I never would have known otherwise. On Saturdays, we have our team fighting practice in preparation for tournaments. We usually go to one major tournament a semester (Cornell in the Fall and Princeton in the Spring) and have had tremendous success. The tournaments are a blast because you get to compete against schools from as far north as Vermont, as far south as Duke, and as far west as Michigan. This past Fall, at Cornell, I was the Middleweight on the team that took 1st out of 44 teams in our bracket. The University as a whole had an amazing performance, earning 1st place in our division.
Q: Do you have any advice on the college search?
A: Find what you want and what feels right for you, not what's right for someone else. Also keep in mind that you do not need to have all the answers now (I sure didn't and still don't). There would be little point of college if you did.