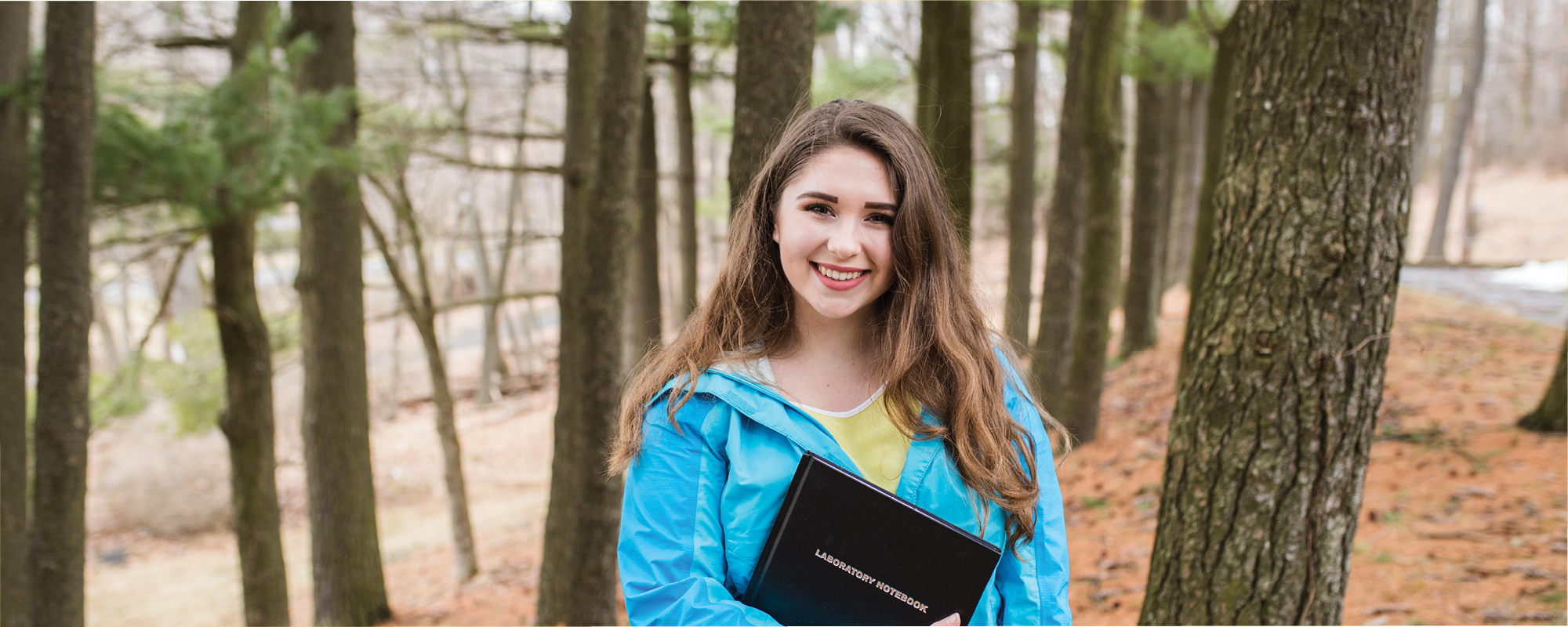 Julie Goldberg '21
"During the tour of the environmental engineering department [on Candidates' Day], one of the professors came up to me to engage in conversation. Dr. Brown showed me that day that Lehigh is not just a place for learning — it is a place for growth, pursuing your passions, and learning how to make the world a better place. [He] told me that if I did end up attending Lehigh, I should email him in the summer and we would set up a time to discuss research opportunities. Who knew that less than a year later, I would have my own lab space as a first year and would be working with the same professor that I had met on Candidate's Day?"
Q: Why did you choose Lehigh?
A: Lehigh stood out in the programs offered, so I knew it was worth looking into. When I arrived on campus, I felt immediately at home. Among the buildings with their stunning architecture, I truly felt the buzz of life on campus. It was on Candidate's Day, after I had been accepted to Lehigh, that I knew Lehigh was undeniably the place for me.
Q: What made you decide to study environmental engineering?
A: Environmental Engineering bridges the gap between my passions. Even as a child, I knew that I loved the environment and that I wanted to help reverse some of the negative impacts of human development. When my third-grade teacher asked our class what we wanted to be when we grew up, I confidently answered with, "an Environmental Engineer." Years later, I learned that I was right all along. Environmental Engineering encompasses sustainability, technical writing, problem solving, renewable and efficient solutions, and much more. The opportunities are endless, and nothing is more exciting to me than that.
Q: How have you met academic challenges at Lehigh?
A: College is a huge adjustment for students, regardless of how successful they might have been in high school. As seen with many Lehigh students before arriving on campus, I had always received top grades in my classes. College was a large adjustment academically because topics no longer came easily to me — I had to really work for it. On my first round of four o'clocks, I received my first "C" on an exam. I felt defeated and lost. I tried to take this in stride and changed how I was studying. I began working in groups to teach and be taught by others. I began rewriting important notes and using them as study guides instead of rereading the textbooks. I adapted and learned from my struggles. Most importantly I have learned that I am not always going to succeed on the first try, and that is perfectly OK.