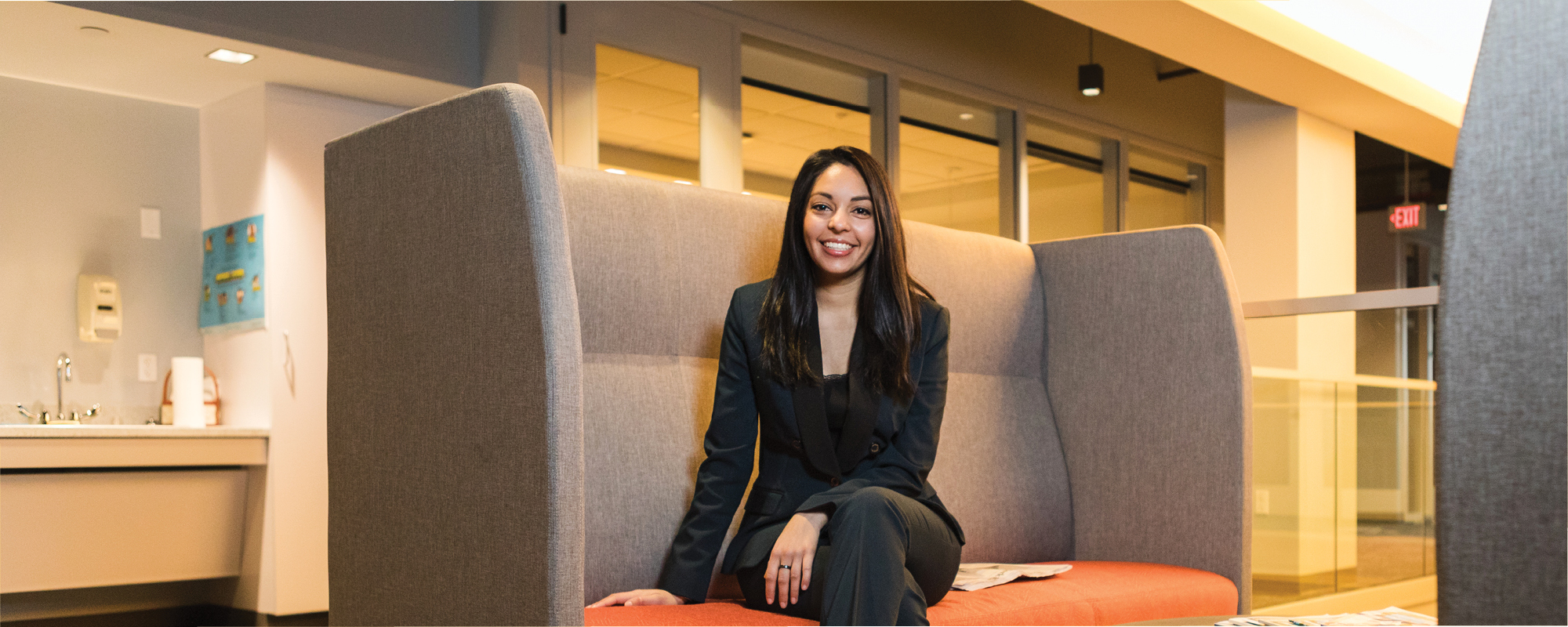 Kiran Singh '18
"The first day of my internship at Deloitte, I was so nervous that would not know how to do anything. As one of 18 interns, I was anxious about differentiating myself from my fellow interns. Fortunately, my Lehigh education was my distinguishing factor. However, it is not just what I learned in the classroom that separated me from my peers. Lehigh's focus on developing its students as well-rounded business professionals allowed me to expand my skill set. This skill set (leadership skills, presentation skills, public speaking skills, networking skills, etc.), combined with my work ethic is what set me apart from others in my internship. After graduation, I will be working for Deloitte in Washington, D.C. as a Risk and Financial Advisory Consultant."
Q: What made you decide to attend Lehigh?
A: There were a multitude of factors that led me to choose Lehigh; but ultimately, I chose Lehigh because my sister also attended Lehigh (graduated in 2016). My parents are both immigrants, so both my sister and I were first generation college students. I knew that I wanted to be part of the Lehigh legacy and to create a family history for years to come.
Q: What did you learn from your global experiences?
A: During my time at Lehigh, I was fortunate to have a few global experiences in Spain, Vietnam and Singapore. In the summer after my sophomore year, I studied abroad in Barcelona, Spain. This was my first time traveling abroad by myself. It was not a Lehigh-led program, so I did not know anyone going into the trip or know who I would be living with. That was nerve-racking, to say the least.Barcelona gave me the confidence to conquer my fears.It also sparked my interest in Global Studies and International Business, which led me to study abroad in the Vietnam and Singapore CBE Global Lab. During my time in Vietnam and Singapore, I learned about business in two contrasting, yet innovative markets. In addition, visiting these two countries made me realize there are several forms of life and government that differ from the way that we live in the US, and that it is important to be open to unique perspectives and ways of life.
Q: What is the most important thing you've learned about being a leader?
A: The most important thing I learned about being a leader is that being a leader is more than just having authority or power over someone. First, respect is earned. Second, leadership is about empowering and inspiring others to be their best selves.