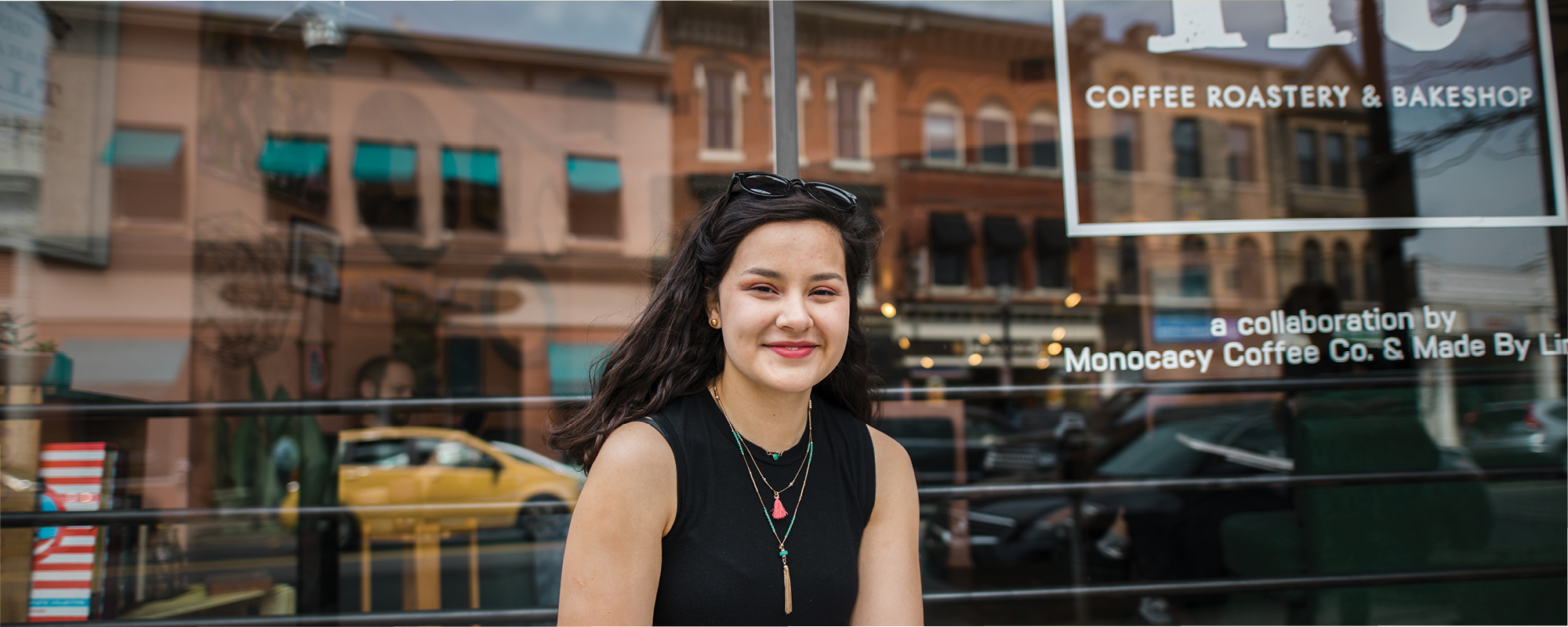 Nicole Vieira '19
"So last semester I was struggling...I was taking a course load of 15 credits of strictly science and I was exhausted. I had tons of pressure on me and I was very overwhelmed. One day, when I came home after a long day, I found that my housemates from my interest house had covered my room with encouraging post it notes and a letter telling me they believed in me and were here for me. I remember they were everywhere, my bed, my closet, my walls. It was just such a needed encouragement and really showed me the value of friendship and community. No matter what your dream is, you don't have to do it alone!"
Q: What made you decide to attend Lehigh?
A: I came to Lehigh because it was the best choice for me. I loved the beautiful campus, the special welcome I received, the support from the school through scholarships and the opportunity it gave me to pursue my dream of medicine through my program. I also appreciated being relatively close to home and the many opportunities for research and studying abroad.
Q: What does community service mean to you?
A: Community service is really important to me. Over the summer I volunteered at St. Luke's in Bethlehem and at a St. Luke's Physical Therapy center. Although the work may seem to be of low importance since it mostly involved cleaning or tidying up, I truly loved having the opportunity to lighten the load of the nurses, doctors and assistants who are already pressed with all they have to do. I really enjoyed seeing the kids and patients working to get better and I loved speaking in Spanish to Latino patients. I know that I have had a lot of privilege that I did nothing to deserve and I truly hope that I can share the blessings I have and advocate for those who are not as fortunate.
Q: Have you had a defining moment at Lehigh?
A: It's so hard to choose only one moment. I really believe that the most defining moments of my college experiences have been the moments I met my close friends. Whether that was in my room, my hall, a Lehigh After Dark party or a campus group meeting, it is truly the people I have met at Lehigh that have had the biggest influence on who I have become and am becoming. They've taught me what true friendship means and for that I am a better person.