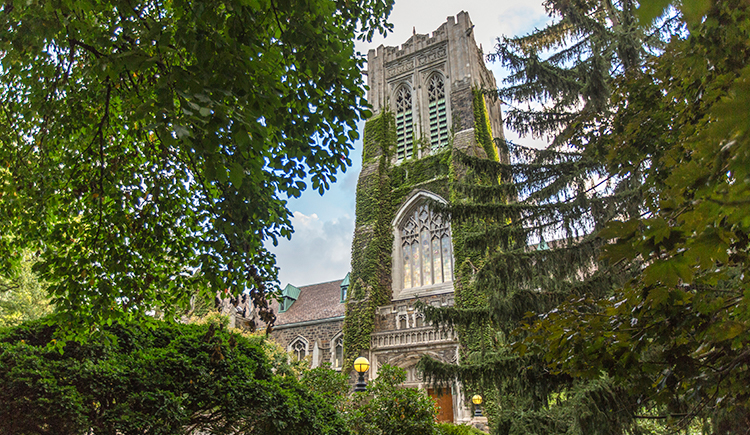 Driving Directions
Following the main directions to Asa Packer Campus, entering campus from Brodhead Avenue, at a four-way stop, continue through the Packer Avenue intersection.
The Alumni Memorial Building is one-tenth of a mile up on the left and is easily identified by its tall stone tower.
The visitor entrance to the Alumni Memorial Building Arrival Court and Parking Pavilion is located on the left at the intersection of Summit Street and Brodhead Avenue and is accessed using the left-turn lane at the stop sign.
Enter the Parking Pavilion by bearing to the right as soon as you enter the Arrival Court.
Arrival at Alumni Memorial Building, 27 Memorial Drive West, Bethlehem, PA 18015
Get Driving Directions to Asa Packer Campus >
Download the printable Asa Packer Campus map (PDF) >
To get point-to-point driving directions, visit Google Maps®.
For driving directions to additional athletic facilities, visit www.lehighsports.com.
Parking Information
Primary parking reserved for visitors to the Office of Admissions can be found on the first level of the Parking Pavilion. A handicapped-accessible entrance is available using the ramped walkway to the left of the exterior stone stair.
Please remember that a current Lehigh Parking Permit is required at all times when parked on any Lehigh property. Special visitor parking is available. For more information, please visit Parking Services.
Campus Bus Service
The Go Lehigh Transit fleet provides transit to all three campuses. All buses are enabled with Wi-Fi, and the Bus Tracker App lets you see where your ride is in real time.