You are here
Lehigh and the Community
Lehigh & the Community
Since Lehigh University first opened its doors in 1865, it has been inextricably tied to South Bethlehem, the City of Bethlehem and the Lehigh Valley region. Rich in history and steeped in cultural tradition, the area continues to be an outstanding home for the university, which derives much of its inspiration and enthusiasm from its neighbors. Lehigh, Lehigh's students, staff and faculty are committed to helping the community invigorate its neighborhoods, redefine economic prosperity and address a full range of critical social issues. Already deeply entrenched in the community, Lehigh strives to be a good neighbor and a partner in the renaissance of Bethlehem.
Lehigh Names New Assistant VP of Community Relations

LUPD Celebrates National Police Week in New Facility

A Celebration of Community-Engaged Learning and Research

Centennial School Sponsors Screening of 'Most Likely to Succeed'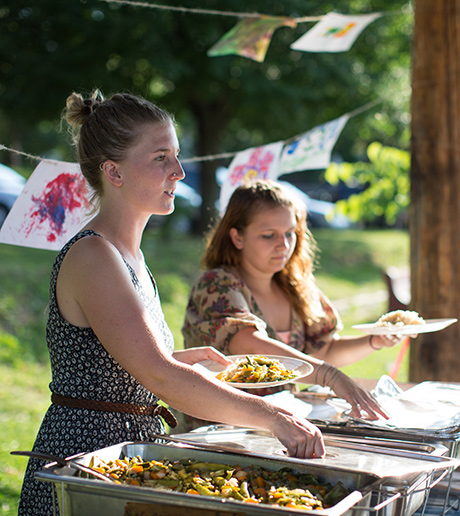 The South Side Initiative is working with the City of Bethlehem and other community partners to turn a narrow trail of railroad tracks that once divided South Bethlehem into a scenic linear park and paved path that is now uniting the community. The South Bethlehem Greenway is a collaborative effort that has resulted in a beautiful and vibrant recreation space and is a popular destination for the campus and local community alike.