LU Diplomats
LU Diplomats
Welcome to the Lehigh University Diplomats Page!
The LU Diplomats focus on interviewing international students via Skype and welcoming international students to Lehigh, both before they arrive and once on campus. On this site, you can get to know the members of our club.
We encourage you to contact us and hopefully you will find a member who shares your home country, intended major or area of interest. We are here to make the admissions process smoother for you and will try to answer any questions you have about Lehigh.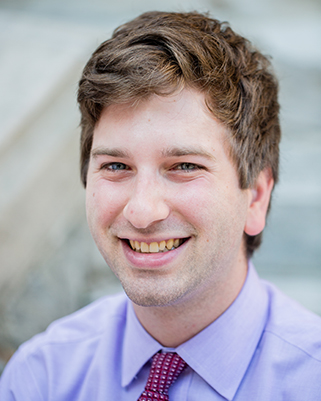 Robert Suerth '13, '16G
Admissions Counselor and Club Advisor
rjs313@lehigh.edu
Steven Escobar-Mendez '22
Hometown: Washington, D.C.
Major(s): Political Science and Global Studies
Activities: LU Diplomats, Alumni Student Association, Lehigh After Dark Ambassador, InterVarsity, Reformed
University Fellowship, Cru, Gryphon Association
Email: ste222@lehigh.edu
Emily Barlow '22
Hometown: London UK
Major(s): Civil Engineering + Design
Activities: LU Diplomats, Tour Guide, Best Buddies, Asian Cultural Society, American Society of Civil Engineers
Email: ecb222@lehigh.edu
Marina Mendez '23
Hometown: Burgos, Spain
Major(s): Civil Engineering + Finance
Activities: LU Diplomats, Gryphon Society, Tour Guide, Student-Athlete (Women's Golf), International Orientation
Leader, and LTS Help Desk Consultant
Email: mamc23@lehigh.edu
Michael Shawn Ngoga '24
Hometown: Kigali,Rwanda
Major(s): Computer Science and Business
Activities: LU Diplomats and LTS Help Desk Consultant

Email: smn224@lehigh.edu
Cande Boffi '22
Hometown: Buenos Aires, Argentina
Major(s): Chemical engineering and molecular biology
Activities: LU Diplomats, Tour Guide, Engineers Without Borders, Best Buddies, Teachers Assistant

Email: mcb321@lehigh.edu
Emilio Baquerizo '22
Hometown: Bogotá, Colombia
Major(s): Electrical Engineer
Activities: LU Diplomats

Email: eab222@lehigh.edu
Brendan Eisler '22
Hometown: Philadelphia, PA
Major(s): Management
Activities: LU Diplomats, Finance Club

Email: bre222@lehigh.edu
Juliana Forero Arevalo '24
Hometown: Bogotá, Colombia
Major(s): Materials Science & Engineering
Activities: LU Diplomats, Engineers Without Borders, Lehigh University Art Galleries Advisory Committee

Email: juf224@lehigh.edu
Max Li '23
Hometown: People's Republic of China
Major(s): Undeclared
Activities: LU Diplomats, Student Senate

Email: hal223@lehigh.edu
Ariel Huang '24
Hometown: People's Republic of China
Major(s): Undeclared
Activities: LU Diplomats

Email: xih624@lehigh.edu
Tri Nguyen '21
Hometown: Ho Chi Minh City, Vietnam
Major(s): Materials Science & Engineering
Activities: LU Diplomats, Rossin Junior Fellow, Marching 97, Research

Email: ngn221@lehigh.edu
Kelly Nguyen '21
Hometown: Philadelphia, PA
Major(s): Asian Studies and Global Studies
Activities: LU Diplomats, F1RST, Student Engagement, Lehigh University Student Scholars Institute

Email: ken221@lehigh.edu
Yael Schmoisman '22
Hometown: Buenos Aires, Argentina
Major(s): Civil Engineering & Architecture
Activities:LU Diplomats, Returning Orientation Leader, Student Senate, Engineers Without Borders, Brazilian Student Association, Hawks in Action

Email: yas322@lehigh.edu
Rafael Dasso '22
Hometown: Lima, Peru
Major(s): Finance & Marketing
Activities: LU Diplomats

Email: rad222@lehigh.edu
Bucky Yu '23
Hometown: Shanghai, CN
Major(s): Economics & Computer Science
Activities: LU Diplomats

Email: chy323@lehigh.edu
Bishoy Youhana '23
Hometown: Minya, Egypt
Major(s): Computer Engineering
Activities: LU Diplomats, Lehigh Libraries Undergraduate Student Advisory Board, Middle Eastern Student Union

Email: bby223@lehigh.edu
Hasan Jashari '24
Hometown: Antwerp, Belgium
Major(s): Undeclared, intended International Relations + Economics
Activities: LU Diplomats, Orientation Leader, Lehigh University Student Scholars Institute

Email: haj224@lehigh.edu
Luisa Slomp '23
Hometown: Rio de Janeiro, Brazil
Major(s): Industrial engineering
Activities: LU Diplomats, Brazilian Student Association, International Orientation Leader

Email: lts223@lehigh.edu
Duy Nguyen '22
Hometown: Hanoi, Vietnam
Major(s): Accounting + Business Information Systems
Activities: LU Diplomats, Global Union Ambassador 2019-20, Beta Alpha Psi Member

Email: dhn322@lehigh.edu