Tuition, Aid & Affording College
Tuition, Aid & Affording College
Financial aid is not a one-size-fits-all solution. Lehigh's Office of Financial Aid will work with you to determine your family's expected contribution to your Lehigh education.
Your Coursework Should Be Challenging. Affording It Should Not.
When reviewing your application for admission we consider your academic and extracurricular accomplishments, not your level of need. If offered admission, Lehigh will meet 100% of your demonstrated need. We do this for all admitted students (as long as the deadlines are met!), making a world-renowned education accessible to everyone. Once you're in, your biggest challenges should be academic, not financial.
92%
of undergraduate families with an income less than $75,000 received grants and scholarships in an amount greater than the full cost of tuition*
* For 2018-19, assuming typical assets and typical family circumstances.
$44,210
average need-based grant for 2018-2019
>50%
of current students receive some form of financial aid
$102M
available in grants and scholarships

Net Price Calculator
Estimate your level of need using the Net Price Calculator. This helpful tool gives you a starting estimate based on the information you provide. We encourage families to contact our office to discuss results in greater detail.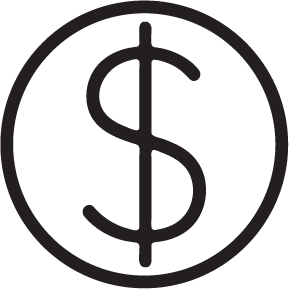 How Much Will Lehigh Cost?
We realize this is the big question. Our cost of attendance is listed below, but you won't know for sure how much Lehigh will cost you until you apply for financial aid and receive your financial aid notification.
The typical costs of attendance for the '19-'20 academic year* include the following:

| Item | Cost |
| --- | --- |
| Tuition | $54,790 |
| Typical first-year housing | $8,290 |
| Full meal plan | $5,870 |
| Technology fee | $450 |
| Activity fee | $250 |
| Total Cost** | $69,650 |
* In addition to these direct costs, you should also consider indirect costs of college, including books and supplies. For the purpose of awarding need-based financial aid, Lehigh includes $1,000 estimated costs for books and $1,065 estimated costs for personal expenses in the total cost of attendance. Costs in excess of these amounts (for example, health insurance, fraternity/sorority fees, higher-cost residential halls/rooms, excursions and special programs, travel and transportation) will not be considered for gift aid resources but may be considered for additional loan eligibility.
** Students in certain programs and majors are assessed an additional $730 fee (Engineering and Science fee or Arts and Sciences fee).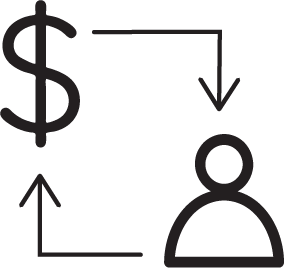 The Return on Your Investment
A Lehigh education will launch your career—you'll be prepared to take on challenging and rewarding roles and to make an impact wherever you go. Our graduates find success in a wide range of careers and post-graduate studies across the country and around the globe.
of the class of 2018 were employed or attending graduate school within 6 months of graduation

Financial Aid Basics: Video Series
Understanding how financial aid works can be a difficult. This video series lays out the facts and steps to take to finance your education—from determining what you can afford and applying for aid to accepting and understanding your awards.
Types of Financial Aid
Financial aid can consist of grants, scholarships, loans and student employment. Typical financial aid packages consist of a combination of these types of aid, and are determined after evaluating a family's ability to contribute in an equitable and consistent manner.

Apply for Aid
Utilize our financial aid application steps to develop a customized list of exactly what you will need to provide in your application for aid, and make sure to review the deadlines.

Frequently Asked Questions
Have a question? We have an answer. And if you don't find it here, reach out to one of our financial aid counselors for a personal conversation.
Important Financial Aid Deadlines
The details below will help you understand your responsibilities and provide a timeline to ensure you have the best possible financial aid package in place for the upcoming academic year.
Student Type
Application Deadline
Award Notification
Early Decision I
November 1
Mid-December
Early Decision II
January 1
Mid-February
Regular Decision
February 1
(Non-U.S. citizens: January 1)
Late March
Current Students
March 15
Late June
Fall Transfer
April 1
Late May
Spring Transfer
November 1
Late December