You are here
About Lehigh
History
Lehigh University's history is closely related to the rise of America as an industrial power. The vision of our founder, Asa Packer, an industrial pioneer, entrepreneur and philanthropist, set the foundation for generations of students to learn and live among the nation's brightest scholars.
In 1865, Packer, president of Lehigh Valley Railroad, presented a $500,000 gift to build a university that would contribute to the "intellectual and moral improvement" of men in the Lehigh Valley. It was the largest donation of its kind to any educational institution in America at that time. The site that Packer chose for his university was a railroad junction across the Lehigh River from Bethlehem, Pennsylvania, a community founded in 1741 by Moravian missionaries. The site was selected in part because it was within walking distance for managers of the Lehigh Valley Railroad.
Packer and his associates designed the school to chiefly focus on mathematics and science education, but provide pupils with a sufficient knowledge of classics. He knew, as did many others, that a strong national economy depended on more than technical skills. It needed people broadly educated in the liberal arts and sciences — people who could combine practical skills with informed judgments and strong moral self-discipline. He kept this in mind when founding the university.
In Lehigh's inaugural year, 39 men were admitted as students. Of the 39 students, one was a Civil War veteran from Lancaster, Pa.; 10 were from Bethlehem, Pa.; seven came from Mauch Chunk, Pa.; seven came from Tamaqua, Pa., and other places in the anthracite regions; three were from Philadelphia; one from Barbados; and the remaining 10 hailed from other places in the eastern states.
A Tradition of Excellence
Now, 150 years later, Lehigh is still honoring this proud heritage as it looks ahead to the future. What began as a home for 39 eager young scholars is now a thriving university of more than 4,600 undergraduate and 2,000 graduate students.
Lehigh's history is an ongoing process that continues with each generation of Lehigh students, leaders and faculty who take the past and leave their distinct mark for the future. From the first class of students who arrived on South Mountain to the class of 2015, Lehigh has maintained its tradition of excellence while keeping in step with a dynamic world.
-Taken in part from Lehigh University: A History of Education in Engineering, Business and the Human Condition, by W. Ross Yates
Our Founder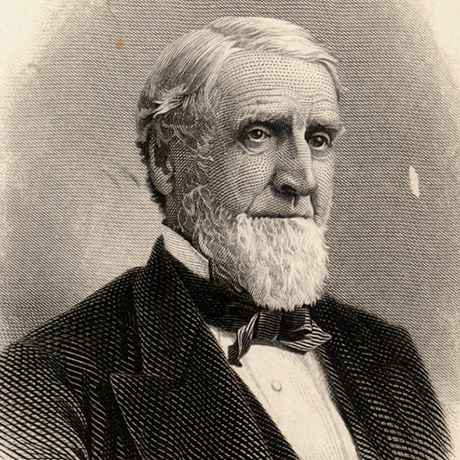 Lehigh founder Asa Packer was a true risk-taker.
Packer came from humble beginnings. He worked as a carpenter and a farmer, but he eventually made his money by building and operating canal boats along the Lehigh Canal.
Packer took a financial risk in the early 1850s when he financed construction of a new Lehigh Valley Railroad. As the canals withered, the Lehigh Valley Railroad prospered and Packer's wealth continued to grow.
Packer was active, too, in politics and public life: He became a state lawmaker, then Carbon County judge, then a member of the U.S. House of Representatives.
In 1865, Packer donated 57 acres of land on South Mountain and $500,000 — the largest gift to any educational facility at the time — to establish Lehigh University.  
Packer died May 17, 1879.  That same year, in October, the university celebrated its first Founder's Day. The tradition continues.
Special Collections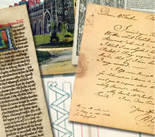 In recognition of our Sesquicentennial, we honor 150 of the people, places and traditions that make Lehigh what it is today.