You are here
Academics
Colleges & Departments
At Lehigh, we prepare the next generation of scholars with the skills and knowledge needed to thrive in a world where the only constant is change. Our academic culture encourages faculty to seek new challenges, and allows undergraduate and graduate students to tap their creativity, find innovative solutions, and interact with fellow scholars and researchers.
LEARNING ACROSS LEHIGH
Lehigh students are bold thinkers who realize that real-world solutions require open minds. They view challenges through an interdisciplinary lens and a variety of differing perspectives. That's why we offer a flexible curriculum that can be tailored to the aspirations of each student.
A strong liberal arts education allows our students to think critically and creatively. We work across disciplines to solve today's most challenging issues.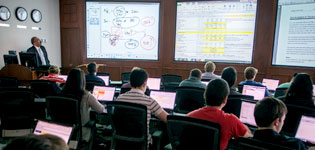 Tomorrow's business leaders need to think unconventionally and with integrity. We challenge our students to drive change inside and outside of the boardroom.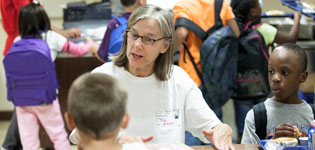 We are committed to practical and progressive research that results in measurable changes within schools, clinics and national policy.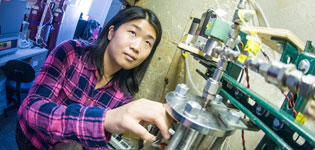 Engineering is driven by humanity. Our students are problem-solvers who conduct research in an integrated and collaborative environment.
An Academic Community
Learn what makes the Lehigh experience unique, and how your experience here is shaped by what you do in and out of the classroom.
2,300+
programs and courses offered
20+
interdisciplinary programs that span multiple colleges
100+
undergraduate degree programs and majors
12
degrees offered at both the undergraduate and graduate levels
10:1
student-to-faculty ratio