You are here
Diversity & Inclusion
Inclusion is the tie that binds Lehigh.
Our faculty, staff and students hail from across the United States, more than 79 countries, and all walks of life. We treasure this diversity in all its forms. We recognize and embrace our many differences. They make the Lehigh family who we are.
But we also recognize that we are on a journey. We know that we can do much more to foster an environment that is welcoming and collaborative. The commitment to inclusive diversity on our campus has never been stronger.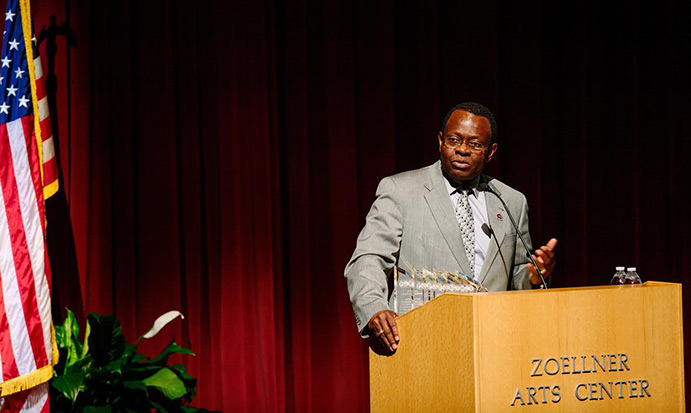 Henry Odi
Vice Provost for Academic Diversity
"Lehigh has a promising path ahead of us — a path on which diversity and inclusion are both milestones and measures of success."
25+
Diversity and inclusion working groups have been established across majority units at the university. The creation of these groups is designed to provide opportunity for broad and sustained engagement around diversity issues.
28
Members of the Council for Equity and Community, a committee of Lehigh faculty, staff, and students committed to serving as a campus resource and agent of cultural change.
40
Social Justice Scholars, a collaborative faculty scholars group that explores the intersection of social equality and research.
2,115
Students, faculty and staff were trained on gender violence prevention, reporting and resources during the 2014-15 academic year
75+
Members of Lehigh's Pride Network, an organization that provides support for LGBTQ faculty and staff, and a place for allies and advocates who are interested in fostering and sustaining a welcoming and affirming climate on campus for LGBTQ people.
850+
Staff, faculty, and Lehigh trustees attended diversity and inclusion workshops offered by the Cornell Interactive Theatre Ensemble (CITE) from Cornell University.