About Lehigh
Hawk's Nest Webcam
For the last several years, two red-tailed hawks, one male and one female, have made a nest on the west side of the STEPS building at Lehigh. Each spring, the Lehigh community has enjoyed watching these "Mountain Hawks" nest, hatch eyas and grow into a family via live stream.
Watch the live webcam via the low-resolution feed (1024 x 768), best for 2Mb connections >
Watch the live webcam via the high resolution feed (720p) >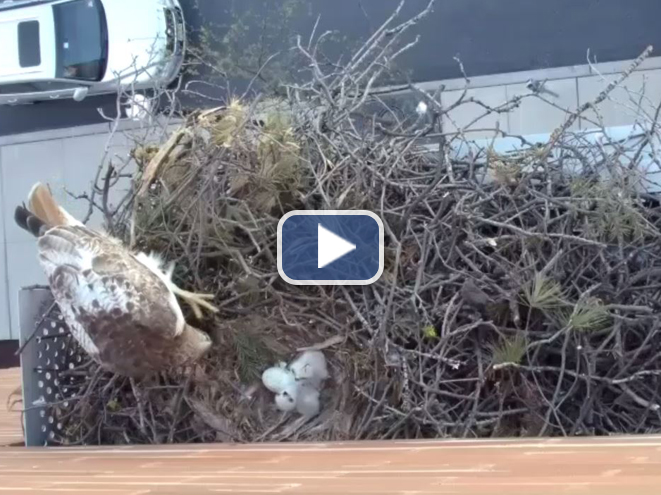 Fascinated by the bird's activity, George Yasko, Lehigh's field projects laboratory manager, had the idea to install a webcam to share a live feed of the hawks' nest with the Lehigh community. His idea became a reality in Fall of 2015 when a high-end web camera was installed with the help of the Office of Sustainability, Library & Technology Services and Facilities Services.
MEET ENGI & NEER!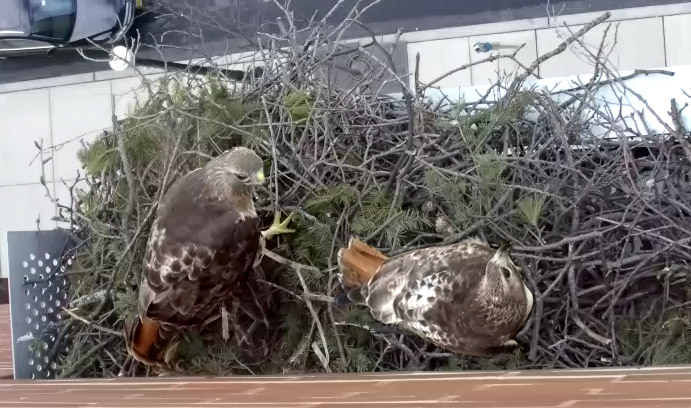 In 2016, students, faculty, staff, alumni and local friends helped name our hawks after a social media contest. The Lehigh community voted via Facebook and Twitter and named our feathered friends "Engi" (pictured here on the left) and "Neer" (pictured on the right)!
Media Contact
For general inquiries and interview requests for Lehigh administration, please contact:
Lori Friedman
(610) 758-3224 (o)
(323) 377-4312 (m)