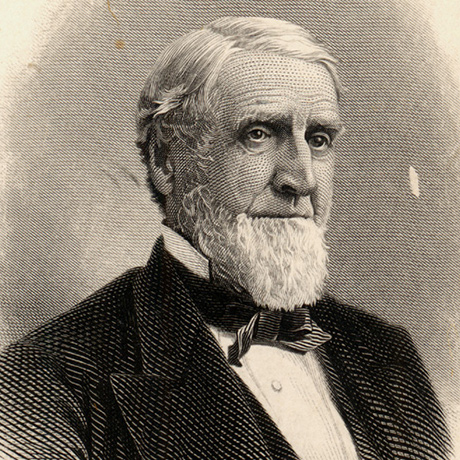 Lehigh founder Asa Packer was a true risk-taker.
Packer came from humble beginnings. He worked as a carpenter and a farmer, but he eventually made his money by building and operating canal boats along the Lehigh Canal.
Packer took a financial risk in the early 1850s when he financed construction of a new Lehigh Valley Railroad. As the canals withered, the Lehigh Valley Railroad prospered and Packer's wealth continued to grow.
Packer was active, too, in politics and public life: He became a state lawmaker, then Carbon County judge, then a member of the U.S. House of Representatives.
In 1865, Packer donated 57 acres of land on South Mountain and $500,000 — the largest gift to any educational facility at the time — to establish Lehigh University.  
Packer died May 17, 1879.  That same year, in October, the university celebrated its first Founder's Day. The tradition continues.