Mobile-Friendly Web
Mobile-Friendly Web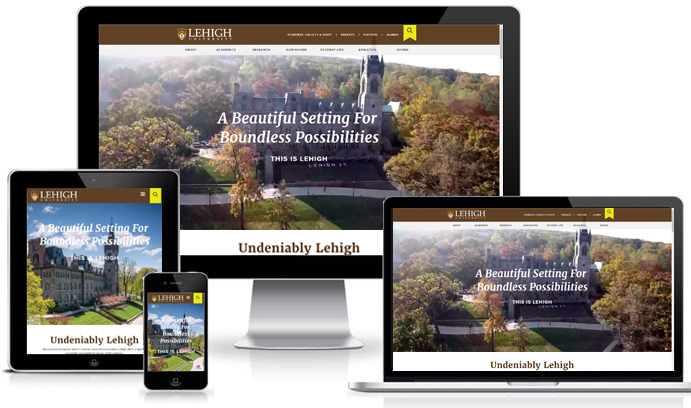 The Lehigh University website integrates responsive web design techniques and web accessibility standards to ensure that content is "mobile aware" and automatically adapts to fit the form factor of tablet, smartphone and desktop computer browsers concurrently.
Have an Apple or Android Device
If you own an iPhone, iPod Touch or iPad, or Android-powered smartphone or tablet, then check out Lehigh University's official app, "LehighU Live".
The app download provides essential, up-to-the-minute information about what's happening on campus, and includes other convenient and secure services.