Program Location and Academics
Program Location and Academics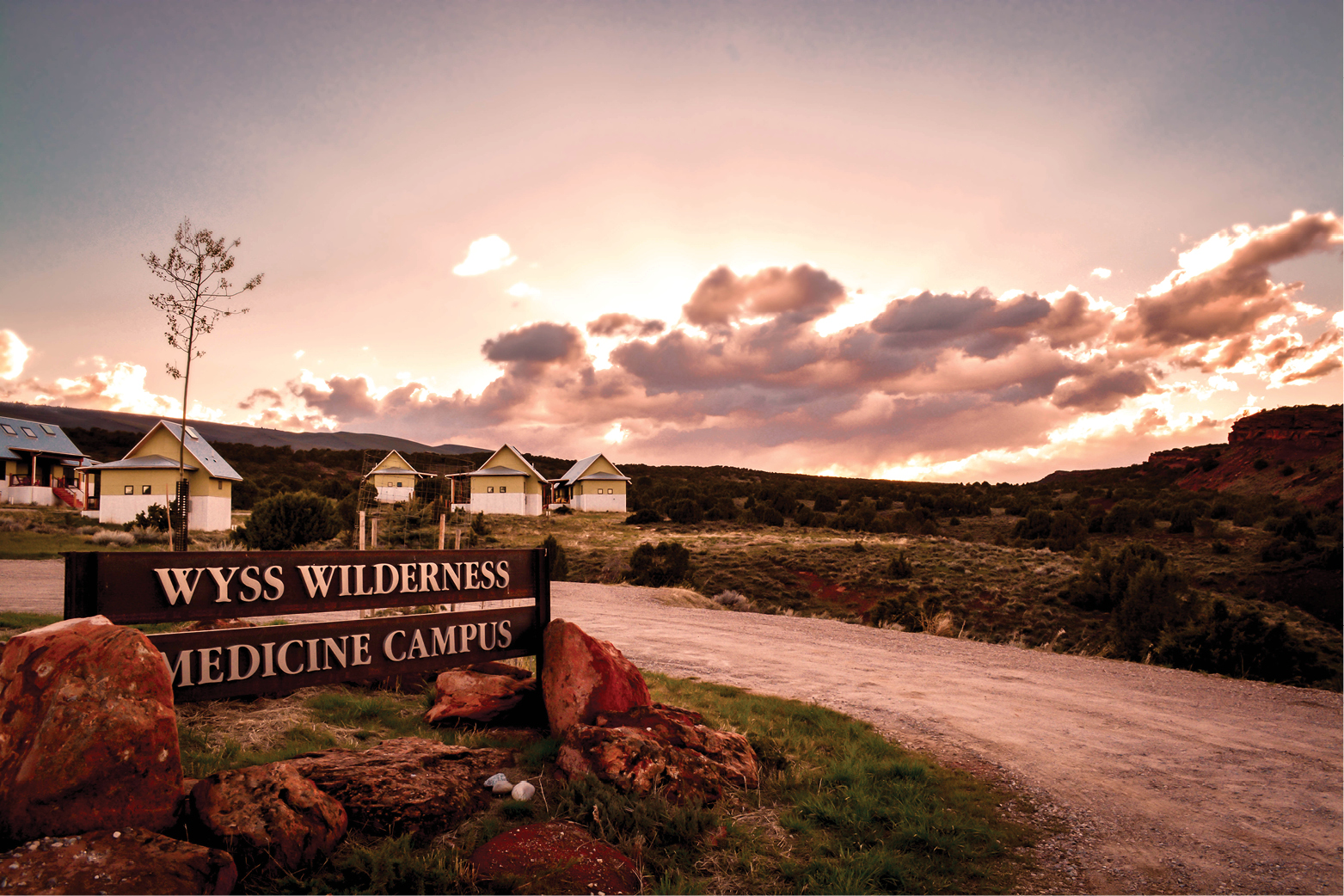 Semester in the American West: Lander, WY and Taos, NM
Location Information and Schedule (tentative)
Lander, Wyoming
The first five weeks of the semester will be spent in the Wind River Range of the Rocky Mountains, on the Wyss Campus of the National Outdoor Leadership School (NOLS). This time will include three weeks of classroom-based coursework, with excursions to nearby towns and wilderness areas, a two-day wilderness first aid course and a two-week backpacking expedition in the Wind River Range, led by best-in-class NOLS.
Taos, New Mexico
The second half of the semester will consist of six weeks of classroom- and field-based learning, housed on the beautiful small campus of Southern Methodist University in Taos.
Lead Faculty for Fall 2020: Barry Kroll, Professor of English
Barry Kroll teaches courses in American popular literature and film, as well as in writing, rhetoric, and stylistics. His research explores alternatives to traditional forms of arguing, especially when arguments involve intense disputes and serious disagreements. This work is informed by insights from the martial and meditative arts, particularly from Aikido. In his teaching, Kroll emphasizes active learning and integrative thinking.
The lead faculty member for Fall 2021 will be announced in Spring 2021.
Coursework Info
Lehigh Launch is led by Lehigh faculty and staff and is deeply connected to the Lehigh community. Students will earn 16 credit hours through classroom-based and experiential learning, while fulfilling distribution requirements in natural science, social science and the humanities, as well as the first-year seminar requirement.
Partner Information: National Outdoor Leadership School (NOLS)
NOLS is the world's leading wilderness school. A nonprofit based in Lander, WY, the school provides students the opportunity to step forward—whether on an expedition, wilderness medicine or custom course. Students of all ages graduate from their courses prepared to step forward and lead their communities in a changing world. Graduates have a lifelong desire for leadership, commitment to continued skills development, and ongoing education. Since 1965, NOLS has embraced and explored the unknown through outdoor and classroom-based experiences.
NOLS is a national leader in custom education, and Lehigh joins UPenn's Wharton School of Business, UNC's Morehead-Cain Foundation, Philips Exeter Academy, the C5 Foundation, and other leading educational institutions in partnering with NOLS. NOLS has also worked with businesses such as GE and Timbuk2 to help them improve their communication skills, practice decision-making techniques, and coalesce around community values. The same lessons NOLS uses to prep astronauts for the unpredictable rigors of space will help you learn to lead in today's unpredictable world.
Learn more about the NOLS core curriculum and learning outcomes >