Undergraduate Studies
Undergraduate Studies
Lehigh offers an ideal environment for active, experiential learning both in and out of the classroom. Take a class that interests you, even if it's outside your major. Pursue innovative research on campus or abroad. Experience a culture different from your own. Learn from renowned scholars. Ask big questions and solve big problems. Discover something no one else has discovered. Take your ideas to the next level. Build. Make. Create.
Key Components
The Lehigh undergraduate experience allows students to learn alongside accomplished faculty and peers through challenging coursework and transformative experiences both on campus and around the world.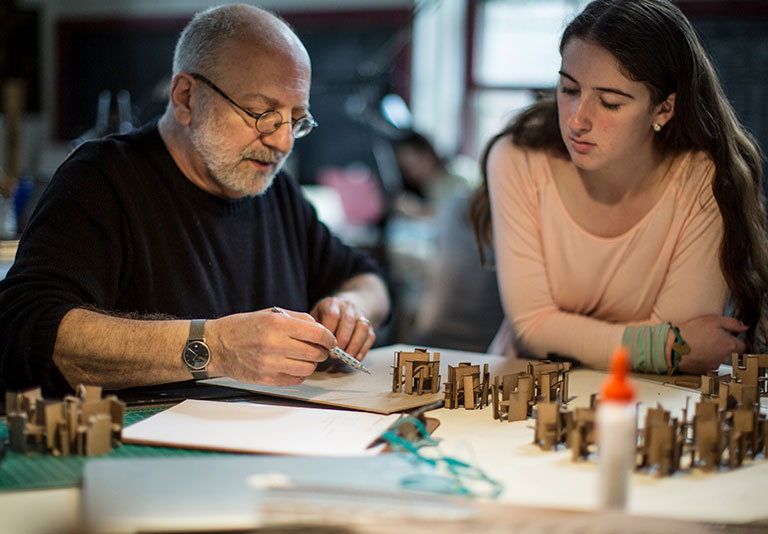 Lehigh faculty are skilled educators. In addition to delivering meaningful instruction, they serve as supportive mentors for students, collaborating on research and providing academic and professional guidance. Meet our faculty >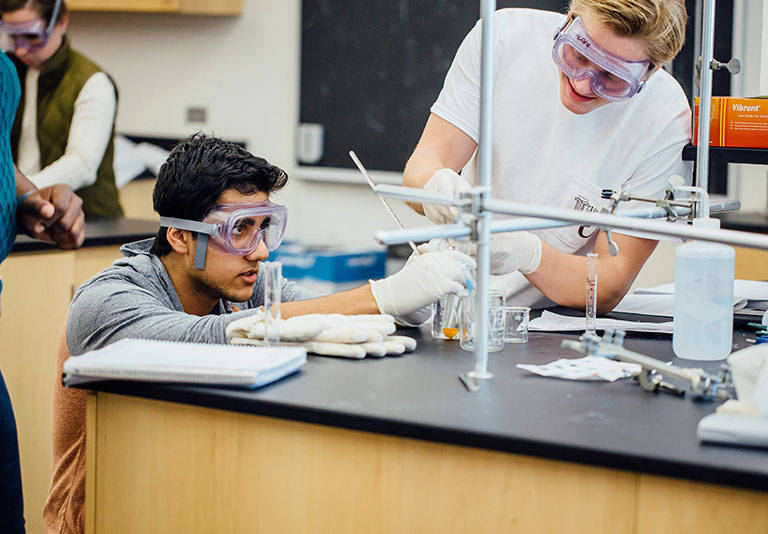 Hands-on, Experiential Learning
Lehigh students dive in and get involved. A wide range of immersive experiences allow students to work hands-on with research projects and activities in classrooms, in laboratories and in the field—learning through doing.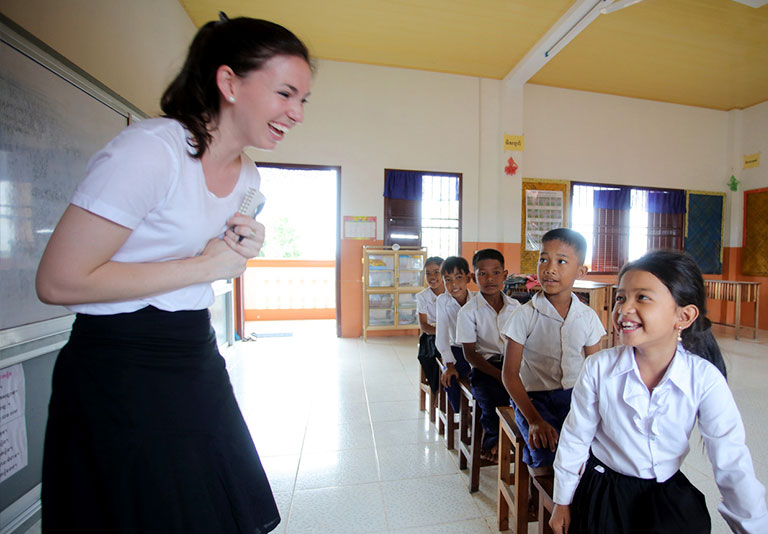 Lehigh students take advantage of more than 250 study abroad programs in more than 74 countries. This year, 62 countries are represented in the undergraduate student body, and 9 percent of the Class of 2021 is comprised of international students. Learn more >
By the Numbers
Lehigh's ideal size, rigorous academics, interdisciplinary studies programs, vibrant campus and optimal student-to-faculty ratio allow students to collaborate in and out of the classroom, preparing them for future success.
of Lehigh students have an international experience while at Lehigh, and 30% of those students participate in more than one abroad experience
of our students completed one or more internships or an experiential learning opportunity
of the class of 2021 were employed, continuing education or pursuing military or volunteer service
students were supported by the Center for Academic Success in Fall 2014
students registered for research courses in 2013-2014
undergraduate degree programs and majors
Pre-
Dental
A program in cooperation with the School of Dental Medicine at the University of Pennsylvania that allows Lehigh students to earn their B.A. with a major in pre-dental science and their doctor of dental medicine degree (D.M.D.) after seven years of study at the two institutions. View Pre-Dental program >
Teacher
Education
A five-year program through which Lehigh students can earn their bachelor's and master of education degrees in elementary or secondary education, plus Pennsylvania teacher certification. View Teacher Education program >
Pre-
Optometry
A program in cooperation with the State University of New York College of Optometry in New York City that allows Lehigh students to earn their B.A. with a major in behavioral neuroscience and their doctor of optometry degree (O.D.) after seven years of study at the two institutions. View Pre-Optometry program >