Entrepreneurial Mindset
Entrepreneurial Mindset
Lehigh students can complement their course of study with an entrepreneurial mindset through a variety of innovative programs and opportunities, including an entrepreneurship minor open to students of all majors. Entrepreneurship at Lehigh teaches students how to become successful innovators, seeing problems as opportunities and creating valuable solutions. 
Dedicated to inspiring and educating the next generation of entrepreneurial thinkers, the Baker Institute provides authentic opportunities for Lehigh students from every discipline to deeply engage in the entrepreneurial process. Programs ranging from two-hour dinners to two-month immersion programs help nurture students and their ideas. Learn more about the Baker Institute >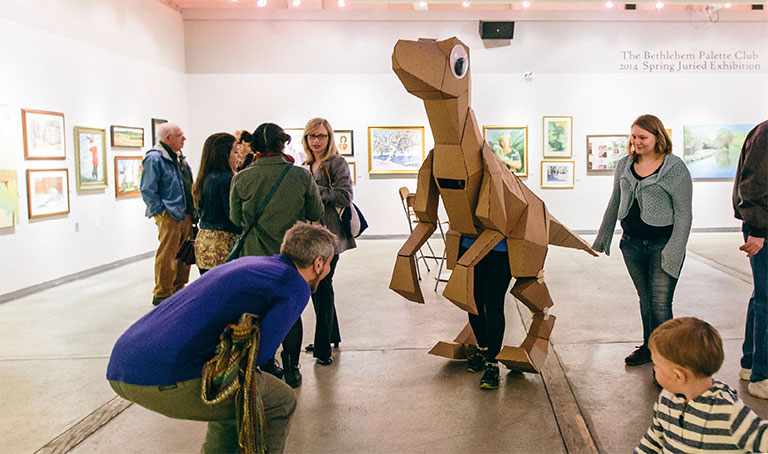 LehighSiliconValley brings Lehigh undergraduate and graduate students together with alumni in the Silicon Valley for a weeklong immersion into new-venture creation. Students focus on real companies, real players and real situations in real time.
The Hatchery is a full-time, summer student idea accelerator open to all Lehigh students, regardless of their major, year or academic background. This competitive and selective opportunity allows students to immerse themselves in a culture of design thinking and develop an entrepreneurial mindset.
Through the Iacocca Internship program, the Baker Institute and Lehigh@NasdaqCenter provide an exciting opportunity for students to learn about entrepreneurship in a global context through an eight-week group internship experience with startups in another country.
Through a series of competitions and a final pitch to a board of experts, the EUREKA! program offers a platform for students, faculty and alumni to work creatively toward business proposals.
Academic Programs
If you have an entrepreneurial mindset—or would like to develop one—Lehigh has an option for you. Opportunities ranging from supplemental coursework to undergraduate and graduate degrees allow Lehigh students to hone their entrepreneurial skills at a variety of levels.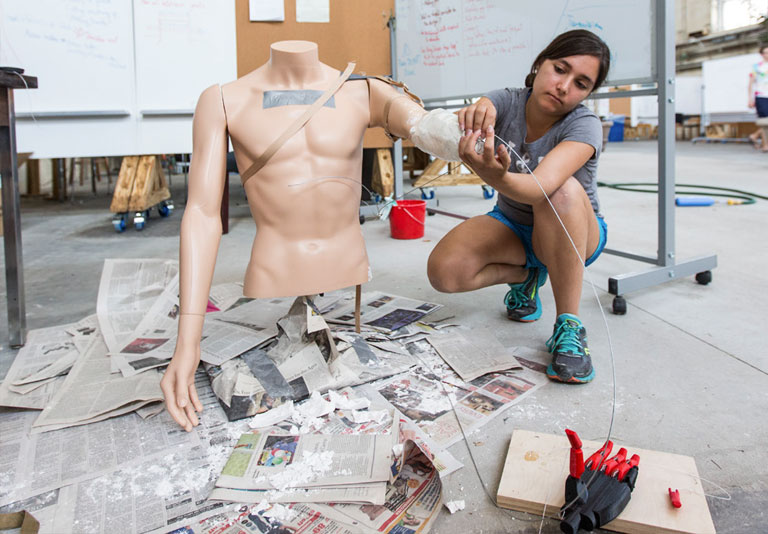 Technical Entrepreneurship courses are available to undergraduate students through a capstone and graduate students through a one-year, 30-credit professional master's program where students learn by experiencing the idea-to-venture process in an educational environment that's hard-wired to support the development of novel, innovative and commercially viable technologies. Learn more about Technical Entrepreneurship >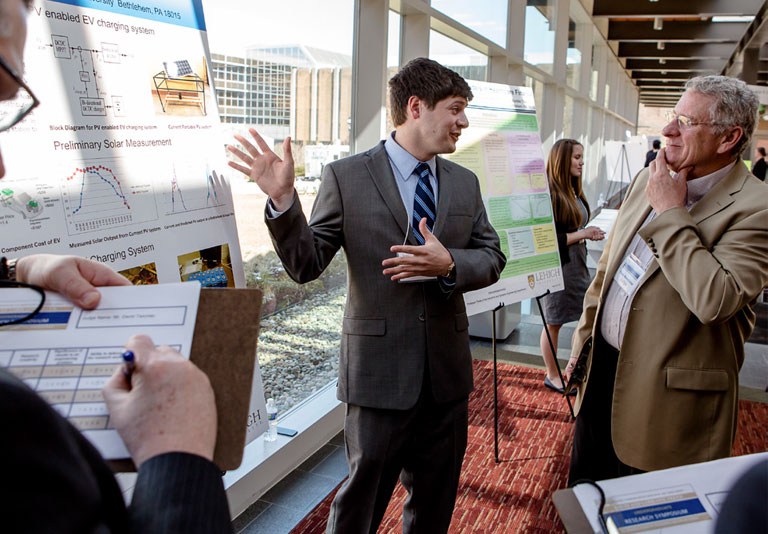 VENTURESeries, a highly acclaimed executive certificate program and MBA track, focuses on the next generation of entrepreneurs. Our courses show how owner-entrepreneurs can embark on the path to move idea to reality. Learn more about VENTURESeries >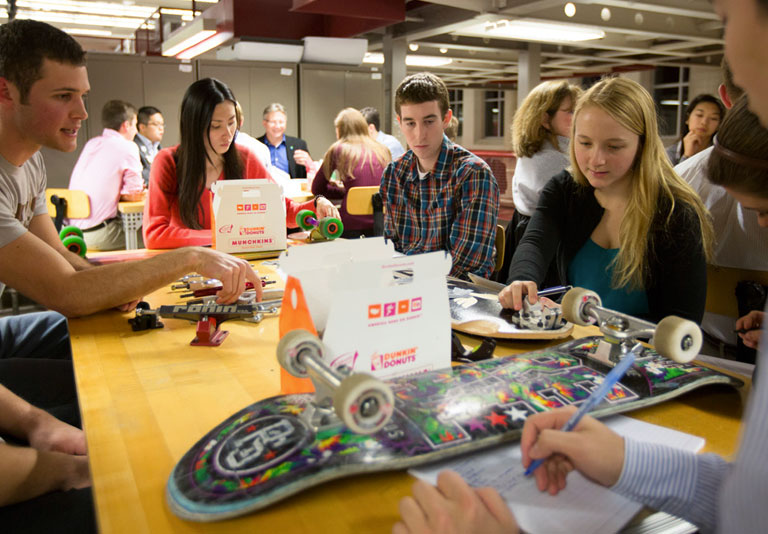 Students in any major can supplement their studies with entrepreneurial coursework that will help them increase their ability to identify opportunities for innovation, to challenge the status quo in any field and to implement sustainable change. Learn more about Entrepreneurship Courses/Minor >
Initiatives and Centers
Lehigh's initiatives and centers support entrepreneurs and business owners as they develop their ideas and grow their businesses at every stage.
Fostering Innovation
We strive to build in each student an innovative mindset, skill set and capacity for creative thinking. Lehigh graduates approach real-world problems with creativity, generate bold new ideas and make a direct impact on communities, organizations and institutions.